01.21.23- And Now, for Something Entirely Different: World Economic Forum Calls for Destruction of America's Middle Class
Kurt Nimmo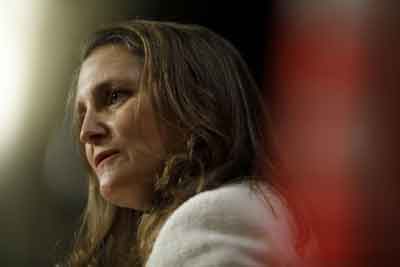 Sociopath Chrystia Freeland argues middle class needs to embrace poverty.
I have said this for a long time. The global elite hate you, they want to destroy your standard of living, and reduce you to a serf, a powerless and dispensable carbon emitter.
I dare entitled, no doubt wealthy (she's in government, after all) Chrystia Freeland to walk the streets of Philadelphia, Detroit, Cleveland, and other cities destroyed by the global elite, and try to sell this recipe for poverty and misery. Freeland would not make it out alive in many neighborhoods. Read More