The Greatest Gift For All

Paul Craig Roberts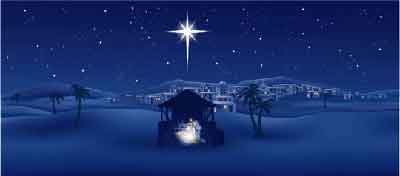 Christmas is a time of traditions. If you have found time in the rush before Christmas to decorate a tree, you are sharing in a relatively new tradition. Although the Christmas tree has ancient roots, at the beginning of the 20th century only 1 in 5 American families put up a tree. It was 1920 before the Christmas tree became the hallmark of the season. Calvin Coolidge was the first President to light a national Christmas tree on the White House lawn.
Gifts are another shared custom. This tradition comes from the wise men or three kings who brought gifts to baby Jesus. When I was a kid, gifts were more modest than they are now, but even then people were complaining about the commercialization of Christmas. We have grown accustomed to the commercialization. Christmas sales are the backbone of many businesses. Gift giving causes us to remember others and to take time from our harried lives to give them thought. The decorations and gifts of Christmas are one of our connections to a Christian culture that has held Western civilization together for 2,000 years.
In our culture the individual counts. This permits an individual person to put his or her foot down, to take a stand on principle, to become a reformer and to take on injustice.
This empowerment of the individual is unique to Western civilization. It has made the individual a citizen equal in rights to all other citizens, protected from tyrannical government by the rule of law and free speech. These achievements are the products of centuries of struggle, but they all flow from the teaching that God so values the individual's soul that he sent his son to die so we might live. By so elevating the individual, Christianity gave him a voice.
Formerly only those with power had a voice. But in Western civilization people with integrity have a voice. So do people with a sense of justice, of honor, of duty, of fair play. Reformers can reform, investors can invest, and entrepreneurs can create commercial enterprises, new products and new occupations.
The result was a land of opportunity. The United States attracted immigrants who shared our values and reflected them in their own lives. Our culture was absorbed by a diverse people who became one.
In recent decades we have lost sight of the historic achievement that empowered the individual. The religious, legal and political roots of this great achievement are no longer reverently taught in high schools, colleges and universities or respected by our government. The voices that reach us through the millennia and connect us to our culture are being silenced by "Identity Politics," "political correctness," "critical race theory" and the war against "white culture." Prayer has been driven from schools and Christian religious symbols from public life.
Christianity is being gradually marginalized. Each year it becomes more difficult to find a Christmas card that says "Merry Christmas" instead of "Seasons Greetings." In place of Christmas carols we get Hollywood Christmas songs. In some churches Christianity is being transmuted into Christian Zionism and the worship of Israel. Others fly LGBTQ and BLM flags. We are approaching a time when a Christian Christmas cannot be celebrated as it is not inclusive in a diverse society and therefore is politically incorrect if not a hate crime.
Constitutional protections have been diminished by hegemonic political ambitions. Indefinite detention, torture, and murder are now acknowledged practices of the United States government. The historic achievement of due process has been rolled back. Tyranny has re-emerged.
Diversity at home and hegemony abroad are consuming values and are dismantling the culture and the rule of law. There is plenty of room for cultural diversity in the world, but not within a single country. A Tower of Babel has no culture. A person cannot be a Christian one day, a pagan the next and a Muslim the day after. A hodgepodge of cultural and religious values provides no basis for law – except the raw power of the pre-Christian past.
All Americans have a huge stake in Christianity. Whether or not we are individually believers in Christ, we are beneficiaries of the moral doctrine that has curbed power and protected the weak. Power is the horse ridden by evil. In the 20th century the horse was ridden hard, and the 21st century shows an increase in pace. Millions of people were exterminated in the 20th century by wars that served the ambitions of political leaders and ideological movements. Many were murdered simply because they were members of a class or race that had been demonized by intellectuals and political authority. In the beginning years of the 21st century, hundreds of thousands of Muslims in seven countries have been murdered and millions displaced in order to serve the neoconservatives' agenda of extending Washington and Israel's hegemony.
Power that is secularized and cut free of civilizing traditions is not limited by moral and religious scruples. V.I. Lenin made this clear when he defined the meaning of his dictatorship as "unlimited power, resting directly on force, not limited by anything."
Washington's drive for hegemony over US citizens and the rest of the world is based entirely on the exercise of force and is resurrecting unaccountable power.
Christianity's emphasis on the worth of the individual makes such power as Lenin claimed, and Washington now claims, unthinkable. Be we religious or be we not, our celebration of Christ's birthday celebrates a religion that made us masters of our souls and of our political life on Earth. Such a religion as this is worth holding on to even by atheists.
As we enter into 2022, Western civilization, the product of thousands of years of striving, is in decline. Degeneracy is everywhere before our eyes. As the West sinks into tyranny and degeneracy, will Western peoples defend their liberty and their souls, or will they sink into the tyranny, which again has raised its ugly and all devouring head?
Hon. Paul Craig Roberts is the John M. Olin Fellow at the Institute for Political Economy, Senior Research Fellow at the Hoover Institution, Stanford University, and Research Fellow at the Independent Institute. A former editor and columnist for The Wall Street Journal and columnist for Business Week and the Scripps Howard News Service, he is a nationally syndicated columnist for Creators Syndicate in Los Angeles and a columnist for Investor's Business Daily. In 1992 he received the Warren Brookes Award for Excellence in Journalism. In 1993 the Forbes Media Guide ranked him as one of the top seven journalists.

He was Distinguished Fellow at the Cato Institute from 1993 to 1996. From 1982 through 1993, he held the William E. Simon Chair in Political Economy at the Center for Strategic and International Studies. During 1981-82 he served as Assistant Secretary of the Treasury for Economic Policy. President Reagan and Treasury Secretary Regan credited him with a major role in the Economic Recovery Tax Act of 1981, and he was awarded the Treasury Department's Meritorious Service Award for "his outstanding contributions to the formulation of United States economic policy." From 1975 to 1978, Dr. Roberts served on the congressional staff where he drafted the Kemp-Roth bill and played a leading role in developing bipartisan support for a supply-side economic policy.

In 1987 the French government recognized him as "the artisan of a renewal in economic science and policy after half a century of state interventionism" and inducted him into the Legion of Honor.

Dr. Roberts' latest books are The Tyranny of Good Intentions, co-authored with IPE Fellow Lawrence Stratton, and published by Prima Publishing in May 2000, and Chile: Two Visions - The Allende-Pinochet Era, co-authored with IPE Fellow Karen Araujo, and published in Spanish by Universidad Nacional Andres Bello in Santiago, Chile, in November 2000. The Capitalist Revolution in Latin America, co-authored with IPE Fellow Karen LaFollette Araujo, was published by Oxford University Press in 1997. A Spanish language edition was published by Oxford in 1999. The New Colorline: How Quotas and Privilege Destroy Democracy, co-authored with Lawrence Stratton, was published by Regnery in 1995. A paperback edition was published in 1997. Meltdown: Inside the Soviet Economy, co-authored with Karen LaFollette, was published by the Cato Institute in 1990. Harvard University Press published his book, The Supply-Side Revolution, in 1984. Widely reviewed and favorably received, the book was praised by Forbes as "a timely masterpiece that will have real impact on economic thinking in the years ahead." Dr. Roberts is the author of Alienation and the Soviet Economy, published in 1971 and republished in 1990. He is the author of Marx's Theory of Exchange, Alienation and Crisis, published in 1973 and republished in 1983. A Spanish language edition was published in 1974.

Dr. Roberts has held numerous academic appointments. He has contributed chapters to numerous books and has published many articles in journals of scholarship, including the Journal of Political Economy, Oxford Economic Papers, Journal of Law and Economics, Studies in Banking and Finance, Journal of Monetary Economics, Public Finance Quarterly, Public Choice, Classica et Mediaevalia, Ethics, Slavic Review, Soviet Studies, Rivista de Political Economica, and Zeitschrift fur Wirtschafspolitik. He has entries in the McGraw-Hill Encyclopedia of Economics and the New Palgrave Dictionary of Money and Finance. He has contributed to Commentary, The Public Interest, The National Interest, Harper's, the New York Times, The Washington Post, The Los Angeles Times, Fortune, London Times, The Financial Times, TLS, The Spectator, Il Sole 24 Ore, Le Figaro, Liberation, and the Nihon Keizai Shimbun. He has testified before committees of Congress on 30 occasions.

Dr. Roberts was educated at the Georgia Institute of Technology (B.S.), the University of Virginia (Ph.D.), the University of California at Berkeley and Oxford University where he was a member of Merton College.

He is listed in Who's Who in America, Who's Who in the World, The Dictionary of International Biography, Outstanding People of the Twentieth Century, and 1000 Leaders of World Influence. His latest book, HOW THE ECONOMY WAS LOST, has just been published by CounterPunch/AK Press. He can be reached at: [email protected]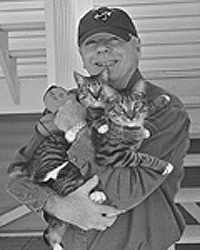 Please Donate
I listen to my readers. In March 2010, I terminated my syndicated column. Thousands of you protested. So persuasive were your emails asking me to reconsider and to continue writing that, two months later, I began writing again.
In order to create a coherent uncensored and unedited archive of my writings, The Institute For Political Economy, a non-profit organization that supports research, writing and books, has established this site, thus gratifying readers' demands that I continue to provide analyses of events in our time.
In order to stay up, this site needs to pay for itself.