Outsized Yield Swings Defy Bond Traders Bets For Calm
Garfield Reynolds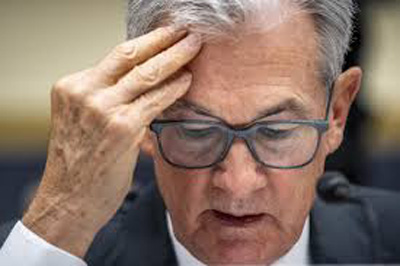 Treasuries tumbled to undo part of this week's sharp rally, and once more the longer end of the curve was a key pain point.
Federal Reserve Chairman Jerome Powell's pushback against the idea that interest rate hikes are done undoubtedly played a role, the spike in yields was the largest for 20- and 30-year notes.
That was more about fresh concerns that investors will struggle to absorb the swelling supply of US government securities.
The result was another day of outsized yield moves, as Treasuries defy traders' expectations for a calmer market now that the Fed is at the very least close to the end of its tightening cycle. Just take a look at the widening gap between actual and implied volatility for the iShares 20+ Year Treasury Bond ETF.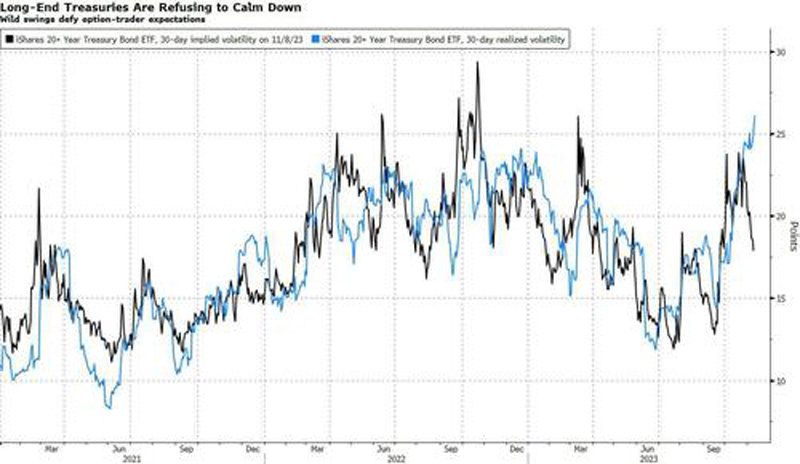 Actual 30-day price swings for the $42 billion fund keep climbing to make fresh post-pandemic highs, despite the drop in expected volatility to the lowest in September.




Bond geek, fx fanatic and stock fool. Bloomberg News; Half-Russian, All Aussie. Food addict. Chart wiz. Views are my own & retweets aren't endorsements.