The Economy is Not Strong
Karl Denninger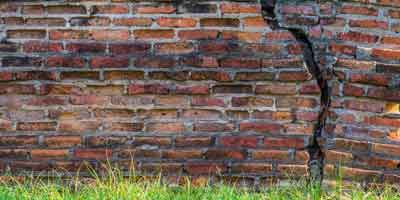 Oh look at the lie that is trivially discernible if you read the article.
Discount-hunting shoppers snapped up more Pokemon cards, TVs and air fryers on Cyber Monday, pushing sales to $11.3 billion, making it the biggest U.S. online shopping day in history, according to data from Adobe Analytics.

Sales, not adjusted for inflation, rose 5.8% from a year ago, per data from Adobe Analytics,....
Why is the "biggest online shopping day in history" a lie?
Because inflation is greater than 5.8% as measured by the annual CPI which is up 7.7% over the last 12 months, so in terms of "stuff sold" this Cyber Monday was actually DOWN compared with last year.
What's worse is that both consumer confidence and inflation expectations went the wrong way.  
The Conference Board said its consumer confidence index fell to 100.2 this month from 102.2 in October. Economists polled by Reuters had forecast the index at 100.0. Still, the index remains above its COVID-19 pandemic lows. It places more emphasis on the labor market, which remains tight.

Consumers' 12-month inflation expectations increased to 7.2% from 6.9% last month.
The latter is a serious problem for those who think The Fed is "done" or "will slow down" when it comes to rate increases and liquidity withdrawal.  Consumer inflation expectations tend to be very "sticky" and those expectations are what drive behavior.
The bottom line is that nobody believes The Fed -- or the government -- has yet or will in the next year get a handle on the inflation problem which is, at its core, very simple: Spending more money, as a government than you first tax.
Buckle up.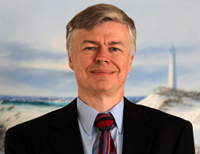 Mr. Denninger, recent author of the book Leverage: How Cheap Money Will Destroy the World, is the former CEO of MCSNet, a regional Chicago area networking and Internet company that operated from 1987 to 1998. MCSNet was proud to offer several "firsts" in the Internet Service space, including integral customer-specified spam filtering for all customers and the first virtual web server available to the general public. Mr. Denninger's other accomplishments include the design and construction of regional and national IP-based networks and development of electronic conferencing software reaching back to the 1980s.

He has been a full-time trader since 1998, author of The Market Ticker, a daily market commentary, and operator of TickerForum, an online trading community, both since 2007.

Mr. Denninger received the 2008 Reed Irvine Accuracy In Media Award for Grassroots Journalism for his coverage of the 2008 market meltdown.