U.S. stocks are lower as investors await outcome of Fed's meeting
Peter Nurse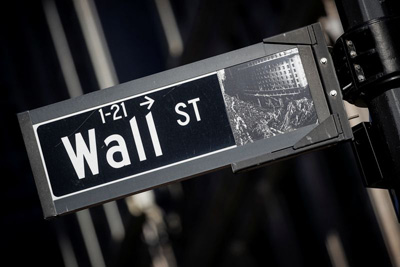 U.S. stocks are falling as investors readied for the highly-anticipated two-day Federal Reserve policy meeting.
At 11:12 ET (15:12 GMT), the Dow Jones Industrial Average was down 248 points or 0.7%, while the S&P 500 was down 0.7% and the NASDAQ Composite was down 0.8%.
Fed's two-day meeting starts
The U.S. Federal Reserve is set to start its latest meeting today, and it is widely expected to keep interest rates steady at a range of 5.25% to 5.50% when it concludes its meeting on Wednesday.
However, the central bank's plans for the end of the year remain uncertain, especially after headline consumer prices last week recorded the biggest jump in 14 months while core prices decelerated to its slowest rate in almost two years.
Investors will hear from Fed Chair Jerome Powell at the accompanying press conference on Wednesday, where he could provide more context about the Fed's thinking heading into the fall.
Additionally, the Fed will provide its latest set of economic projections, and the year-end projection for inflation could provide clues about decisions likely to be made at the November and December policy meetings.
OECD lifts U.S. growth forecast
The main U.S. economic data due Tuesday comes from the real estate sector. August housing starts were a lower than expected 1.28 million, while building permits were a higher than expected 1.54 million. Both were expected to come in at 1.44 million.
Data from the U.S. of late has tended to point to a resilient economy, leading the Organization for Economic Co-operation and Development to lift its forecasts for U.S. growth earlier Tuesday.
The Paris-based body said it now expected the U.S. economy to grow 2.2% this year rather than the 1.6% it forecast in June, and while it sees growth slowing to 1.3% next year, that was still better than the 1.0% for 2024 expected in June.
Instacart to start trading after IPO 
In corporate news, earnings are due from auto parts retailer AutoZone (NYSE:AZO), while Instacart is set to start trading on the Nasdaq after the online grocery delivery service priced its initial public offering at the top-end of an upwardly revised target range.
The auto sector will also be in focus after the United Auto Workers union has warned that more U.S. factories would go on strike if no progress is made in talks with automaking giants Ford (NYSE:F), General Motors (NYSE:GM) and Jeep-manufacturer Stellantis (NYSE:STLA).
Rocket Lab USA, Inc. (NASDAQ:RKLB) stock dropped 7.8% in early trading after its first failed launch in two years.
Crude gains on U.S. shale output fall
Oil prices continued to power ahead Tuesday, rising for the fourth consecutive session, after the Energy Information Administration said U.S. oil output from top shale-producing regions is on track to fall for a third month in a row in October to the lowest level since May 2023.
This has added to worries of a substantial supply deficit this year stemming from extended production cuts by Saudi Arabia and Russia.
Industry body American Petroleum Institute releases its forecast of U.S. oil stockpiles later in the session, as a precursor for Wednesday's official report.




 

 

 

Peter Nurse is a financial journalist and editor based in London. He joined the Investing.com news team in January 2020. 

Peter has more than 20 years experience covering European equity markets, foreign exchange and commodities. 

Former employers include Dow Jones Newswires, the Wall Street Journal and Knight Ridder.