Piepenburg, Rule and Rickards Agree: Gold's Role Rises
as Dollar Hegemony Falls
Matthew Piepenberg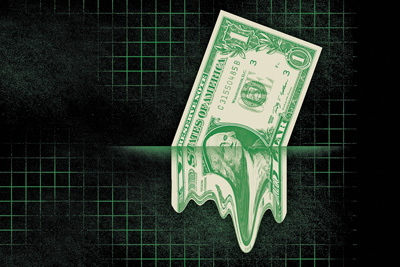 Matterhorn Asset Management partner, Matthew Piepenburg, sits down with Rick Rule and Jim Rickards at the recent Rick Rule Precious Metals Symposium to discuss the future of the USD, the rising BRICS tide and the Realpolitik of any realistic (i.e., immediate) gold-backed BRICS trade currency.
Each of the trio share their views on the de-dollarization trend, with Piepenburg and Rule taking a far less optimistic view of any immediate gold-backed trading currency emerging among the BRICS nations in 2023.
Toward this end, Piepenburg argues that not even BRICS nations are ready to limit themselves or their financial powers to a gold-backed trading currency; and certainly not to a gold-backed sovereign currency. That said, all agree that the weaponized USD is losing trust and that the UST is losing demand as a post-sanction world moves further and further away from Dollar-based trade agreements.
For Piepenburg, the end-game is clear. Debt drives policy and debt drives current market directions. This debt will not and cannot be sustained by GDP growth or tax revenues, which means ultimately money printers will continue to de-value that world reserve currency, and hence devalue the once hegemonic respect for the US holder of that currency. All agree that gold's role in protecting investors from this increasingly beleaguered, self-destructive, debased and less popular US currency is becoming increasingly clear.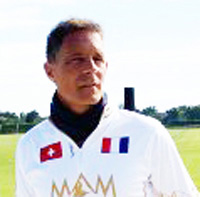 Matthew Piepenburg, Commercial Director at Matterhorn Asset Management and co-founder of SignalsMatter.com, has extensive experience in alternative investments, law, and finance, with particular expertise in managed futures, credit and equity investing. He also has years of experience researching, evaluating and investing in alternative investments: hedge funds, private equity vehicles, VC and real estate. Matthew Piepenburg's skills include asset allocation, portfolio management and macro economic analysis. He has written numerous white papers on the long-term distortions of central bank policies here and abroad. He has guest lectured at numerous family office forums, law firms and universities, including Georgetown, Brown, Harvard and Cal State. Matthew Piepenburg is also a published author and regular contributor to The Good Men Project and the author of the Amazon No1 New Release "Rigged to Fail," which bluntly details the systemic and structural flaws behind central-bank distorted capital markets. 

All of these combined monetary distortions are directly responsible for the staggering level of currency debasement ignored in plain sight by a majority of policy makers and investors, which is why Matthew is committed to informing of, as well as addressing solutions to, these systemic fault-lines in the global system. Toward this end, all rivers flow toward precious metals as currency insurance (hence Matterhorn role in Zurich) as well as sober yet actively managed portfolio construction (hence the SignalsMatter service).