This is the Single Worst Thing That Could Happen to Stocks Right Now!
Graham Summers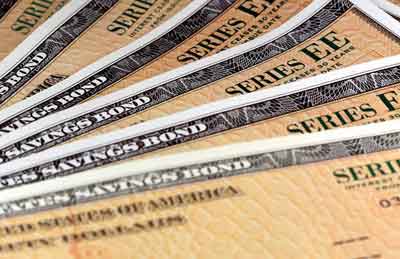 Treasury bond yields are rising again. 
And this is really bad news for stocks.
Why?
Because these bonds are the bedrock of our current financial system. They are the senior most asset class and the yields on these bonds represent the "risk free" rate of return against which all risk assets (including stocks) are priced.
When Treasury yields are low investors are willing to pay a higher Price to Earnings (P/E) multiple for stocks. For instance, when the yield on the 2-Year Treasury was 0.2% or lower as it was for most of April 2020 through September 2021, investors were willing to pay 20 to 22 times forward earnings for stocks.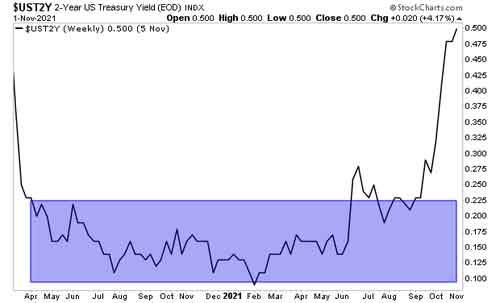 Now, Treasury yields trade based on inflation among other things. So, when inflation became a major problem for the financial system starting in October of 2021, the yield on the 2-Year Treasury began to spike higher. From then until early September of 2022, this yield spiked from 0.2% to over 3.4%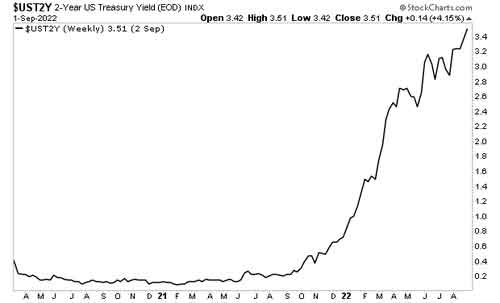 This is the reason stocks collapsed in the first nine months of this year: Treasuries were offering higher yields, so investors were no longer willing to pay 20-22 forward earnings for stocks. Instead they were paying 16 to 18 times earnings.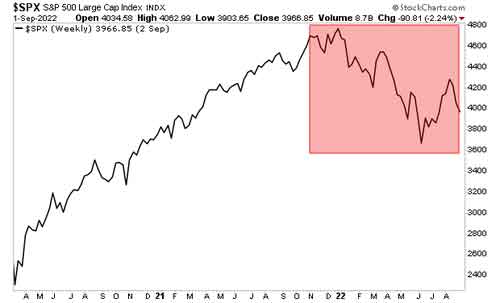 I mention all of this because the yield on the 2-Year Treasury is once again spiking higher. As I write this, it has just broken north of 4%. Historically, when it has done this, it has opened the door to 4.25% (purple line) and even 5% (pink line).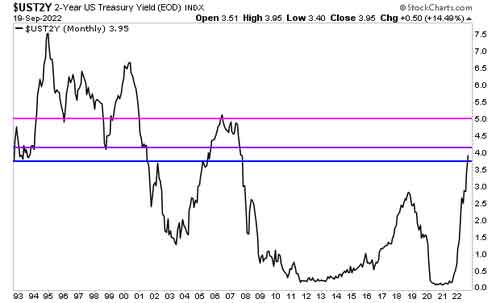 What does this mean for stocks?
The door is open to a retest of 3,500 on the S&P 500… if not  3,220 or even sub-3,000.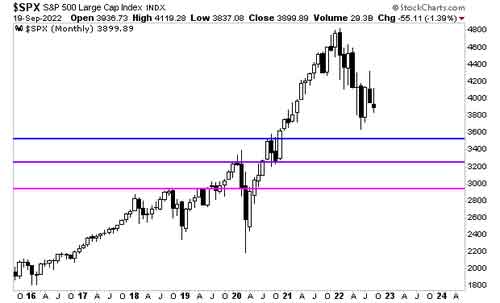 We might not get to any of these this week or next… but they're coming.
For those looking to prepare and profit from this mess, our Stock Market Crash Survival Guide can show you how.
Today is the last day this report is available to the public.
To pick up your FREE copy, swing by:
https://phoenixcapitalmarketing.com/stockmarketcrash.html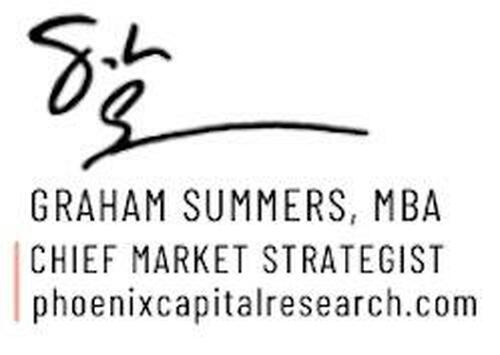 Graham Summers, MBA is Chief Market Strategist for Phoenix Capital Research, an investment research firm based in the Washington DC-metro area.

Graham's sterling track record and history of major predictions has made him one of the most sought after investment analysts in the world. He is one of only 20 experts in the world who are on record as predicting the 2008 Crash. Since then he has accurately predicted the EU Meltdown of 2011-2012 (locking in 73 consecutive winners during this period), Gold's rise to $2,000 per ounce (and subsequent collapse), China's market crash and more.

His views on business and investing has been featured in RollingStone magazine, The New York Post, CNN Money, Crain's New York Business, the National Review, Thomson Reuters, the Fox Business, and more. His commentary is regularly featured on ZeroHedge and other online investment outlets.