UAW demands 46% pay hike in talks with Detroit Three automakers
Breana Noble and Kalea Hall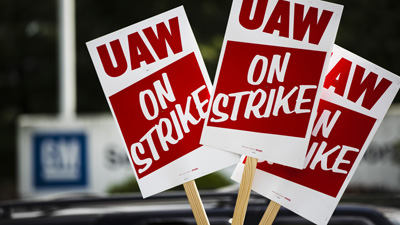 The United Auto Workers is seeking a 46% wage increase over four years as a part of its negotiations with the Detroit Three automakers, according to a page of the union's written demands.
The proposal would be the largest pay increase in recent memory. The proposal from the Detroit-based union that represents approximately 150,000 workers making Chevrolets, Fords, Jeeps and more calls for a 20% general wage increase upon ratification of a new contract "to offset severe impact of inflation" over the past few years, according to the write-up obtained by The Detroit News.
After that, the union demands a 5% wage increase every September through the life of the agreement through 2027.
The UAW's top wage is $32.32 per hour after two 3% wage increases since 2019. The union's proposal would bring that to $47.14, nearing the $49 per hour average top rate recently achieved in a tentative agreement by the International Brotherhood of Teamsters with United Parcel Service Inc.
Meanwhile, pay would be well above estimated averages of wages for workers at nonunion competitors manufacturing in the United States.
UAW President Shawn Fain on Tuesday shared an overview of the "members' demands" that called for "double-digit" wage increases, a cost-of-living allowance, pensions for all, a jobs bank-like Working Families Protection Program and more paid time off. Fain also suggested the union would fight for a 32-hour work week.
"Big Three CEOs saw their pay spike 40% on average over the last four years," Fain said on Tuesday during a Facebook livestream. "We know our members are worth the same and more."
He had picked out GM CEO Mary Barra specifically, who last year received nearly $29 million in total compensation that includes benefits, which is up roughly 34% from what she received in 2019, though her base salary remains the same at $2.1 million.
General Motors Co. posted a statement on its negotiations website on Thursday, saying it expects to increase wages of its workers, but that the UAW's full proposal risks long-term success.
"The breadth and scope of the Presidential Demands, at face value, would threaten our ability to do what's right for the long-term benefit of the team. A fair agreement rewards our employees and also enables GM to maintain our momentum now and into the future," it reads. "We think it's important to protect U.S. manufacturing and jobs in an industry that is dominated by non-unionized competition."
Kelli Felker, spokeswoman for Ford Motor Co., which employs the most UAW members of the Detroit Three, said in a statement that the company will work with the UAW "on creative solutions during this time when our dramatically changing industry needs a skilled and competitive workforce more than ever."
Stellantis NV earlier this week said it still was evaluating the demands and reiterated it wasn't looking for a "concessionary agreement."
Automakers typically prefer lump-sum bonuses that don't build on top of each other over the years. In the 2019 contract, they committed to 4% bonuses in the other two years when wage increases weren't provided.
Other proposals specified on the page seen by The Detroit News are wrapping in current employees without pensions into the existing pension program with credit from their hiring seniority date; expanding profit-sharing bonuses to all represented workers, including temporary employees; COLA for all represented workers; and expanding supplemental unemployment benefits on the same basis to all workers without limitation.
Marick Masters, a business professor at Wayne State University, echoed Fain's remarks earlier in the week, calling the wage proposal "audacious," but "probably out of line with what the conventional expectations were."
"The UAW has embarked on an ambitious campaign to reclaim what they believe is lost ground and to reinstate prior economic conditions that were considered during the Great Recession and bankruptcy era," he said. "And this is a part of their new bargain, new philosophy toward a just and fair transition to electrification, and that requires higher wages, more job security and the reinstatement of certain benefits that were made in the past.
"This is a new reality, and the question is whether in this new reality they can find a path for a bold agenda of the UAW that enables the companies to remain competitive. That is an extremely difficult task."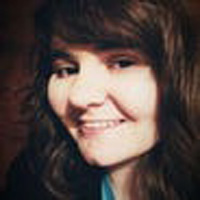 Breana Noble is a reporter for The Detroit News covering the automotive industry with a focus on Stellantis NV. She joined The News in June 2018 after graduating from Hillsdale College with a bachelor's degree in politics. She received accolades from the Society of Professional Journalists and Michigan Press Association and previously was named Young Writer of the Year by the American Spectator. A native of Canton Township, she always has loved storytelling and is thankful to be able to share the stories of a place she calls home. Follow her on Twitter at @BreanaCNoble.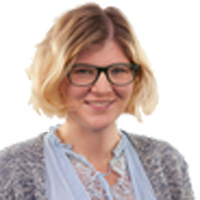 Kalea spent five years reporting in her hometown, Youngstown, Ohio, before coming to the Battle Creek Enquirer in April 2018. In 2019, she began reporting for The Detroit News. She's wanted to be a reporter since she was 8 years old, and she hopes to remain a reporter until she's too old to chase the story.