Oil Surges As Supply Takes Center Stage
Tyler Durden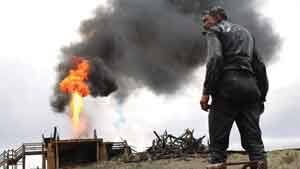 Oil's recent rebound has the potential to run further as traders will turn their focus to the upcoming OPEC+ meeting now Jackson Hole is out of the way, Bloomberg's Sungwoo Park writes.
Crude is sharply extending gains on Monday, suggesting oil is now focused more on supply dynamics following the recent Saudi pivot than on a hawkish Powell. Indeed, the medium-term outlook for crude has improved since the Saudi energy minister's comments on potential supply curbs last week, with more OPEC+ members aligning themselves with the kingpin.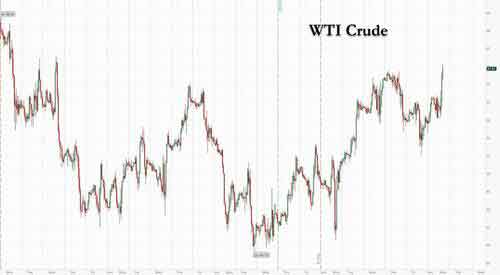 These add key support to the positive backdrop on the supply side amid a prolonged energy crisis in Europe, along with the prospect of renewed exports from Iran getting undermined lately (just as we have been warning all along for the past year).
That should help overshadow bearish factors, especially fears about demand destruction amid recession risks. Oil's timespreads remain in backwardation (which is of coursebullish).
With OPEC+ taking the driver's seat again, crude can get a fresh impetus if the alliance delivers what the oil bulls want to hear - or a surprise beyond expectations - at the Sept. 5 meeting.
Finally, a reminder that perhaps the main reason why oil prices haven't exploded even higher is the weekly drain of ~5 million in oil from the SPR. However, all that is ending in two months at which point the SPR will shift from a tailwind to a headwind for lower energy prices. It's also why, in what appears a sheer act of desperation, the IEA's head Fatih Birol just blurted out confirmation to what Zoltan Pozsar said, namely that a commodity supply panic is imminent, saying that a further SPR releases is "not off the table."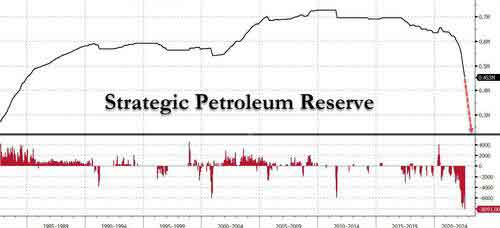 Not off the table? Does he plan on taking it negative?
 

our mission:

to widen the scope of financial, economic and political information available to the professional investing public.
to skeptically examine and, where necessary, attack the flaccid institution that financial journalism has become.
to liberate oppressed knowledge.
to provide analysis uninhibited by political constraint.
to facilitate information's unending quest for freedom.
our method: pseudonymous speech...
Anonymity is a shield from the tyranny of the majority. it thus exemplifies the purpose behind the bill of rights, and of the first amendment in particular: to protect unpopular individuals from retaliation-- and their ideas from suppression-- at the hand of an intolerant society.

...responsibly used.

The right to remain anonymous may be abused when it shields fraudulent conduct. but political speech by its nature will sometimes have unpalatable consequences, and, in general, our society accords greater weight to the value of free speech than to the dangers of its misuse.

Though often maligned (typically by those frustrated by an inability to engage in ad hominem attacks) anonymous speech has a long and storied history in the united states. used by the likes of mark twain (aka samuel langhorne clemens) to criticize common ignorance, and perhaps most famously by alexander hamilton, james madison and john jay (aka publius) to write the federalist papers, we think ourselves in good company in using one or another nom de plume. particularly in light of an emerging trend against vocalizing public dissent in the united states, we believe in the critical importance of anonymity and its role in dissident speech. like the economist magazine, we also believe that keeping authorship anonymous moves the focus of discussion to the content of speech and away from the speaker- as it should be. we believe not only that you should be comfortable with anonymous speech in such an environment, but that you should be suspicious of any speech that isn't.