Geico Abruptly Shuts Down Every Office in California, Sparking Concern

Matthew Holloway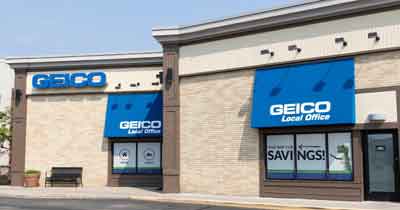 Across California, Geico customers suddenly found their local offices shuttered on Aug. 2.
Doors locked. Lights out. Some were found with a hand-written note on the door stating that the local insurance offices had closed, the San Francisco Chronicle reported.
"I'd be worried about it if they're closing or if all the insurance are going to close or is a recession coming or what is it?" customer Angelina Barron, who saw such a sign, told KXTV-TV in Sacramento.
In all, 38 branches of the well-known insurance provider closed their doors for good, laying off hundreds of their employees in the process, according to The Sacramento Bee.
Customers now seeking to insure with Geico or work with their existing accounts will be required to use a computer or mobile device.
According to the Chronicle, the firm "is pausing telephone sales of new policies here, although consumers can still sign up online. Existing policies will remain in force."
"We continue to write policies in California, and we remain available through our direct channels for the more than 2.18 million California customers presently insured with us," the company said in a statement to the Bee.
According to the Bee, California's Department of Insurance said in a statement, "We are monitoring to make sure consumers are protected."
"California has a strong insurance market with more than 130 companies competing for consumers' private passenger auto business and more than 70 companies writing homeowners insurance," it said. "We encourage consumers to look at their options for coverage in California's competitive marketplace."
Former California Insurance Commissioner Dave Jones told the outlet, "The company's actions will make it harder for consumers to buy GEICO policies, particularly those who are computer challenged or prefer to meet an agent in person."
According to the Chronicle, insurance trade publications attributed Geico's decision to pull out of California to an inability, under Sacramento's regulation, to increase insurance rates to keep up with inflation among other market pressures.
Janet Ruiz, a spokeswoman for the Insurance Information Institute, a nonprofit trade group, told the outlet, "The Department of Insurance in California has artificially kept rates lower than maybe they should."
She argued "inflation, supply chain issues, rising reinsurance rates and increased wildfire risk justify higher rates," the Chronicle reported.
Steve Young, an attorney with Independent Insurance Agents & Brokers of California, made a similar statement to KXTV, saying the state's regulatory environment has made it harder for insurance companies to do business there.
"There's a very complicated insurance rating law that is in effect here, that makes it very difficult for insurers to have confidence that they can get the rate that they need from an actuarial perspective to ride these risks going forward," he said.
As of Thursday morning, Geico had not posted a news release on its website regarding the California closures.
 

Matt Holloway is a millennial, constitutional, conservative commentator, content creator and writer. Matt covers politics, faith, history, national and global news.