New York Fed Reports Surge In Credit Application Rejections
Bryan Jung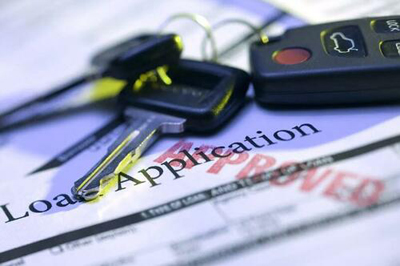 The New York Federal Reserve Bank said more Americans had their credit applications rejected last month at levels not seen in years.
The New York Fed reported on July 16 added that fewer people across the country also sought to borrow.
The report was part of the bank's monthly Survey of Consumer Expectations, which is taken every four months to assess credit access issues in the United States.
The New York Fed reported that the overall rejection rate for credit applicants rose to its highest level since June 2018, standing at 21.8 percent, a jump from 17.3 percent in February.
Researchers noted that the rise in the application rejection rate "was broad-based across age groups and highest among those with credit scores below 680."
[ZH: The National Association of Credit Managers (NACM) confirms The Fed's report with Credit application rejections jumping by the most since 2002 in June... back to severely tight levels...]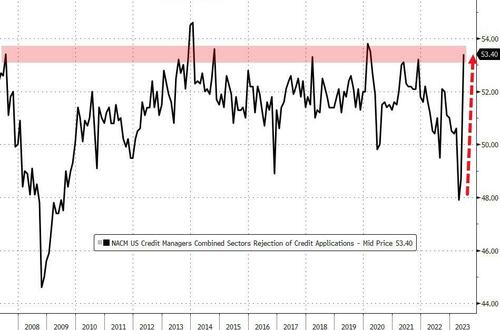 Rejection rates for auto loans came in at 14.2 percent from 9.1 percent in February, the highest on record since 2013, while rising for credit card applications, credit card limit increase requests, mortgages, and mortgage refinance requests, at 21.5 percent, 30.7 percent, 13.2 percent, and 20.8 percent, respectively.
The survey noted that the average probability that a loan would be rejected "sharply" increased to record levels for auto loans, credit cards, credit limit increases, and housing-related credit.
However, consumer lending rates have remained relatively stable, despite some signs of slowing down from its peak in October 2022.
The Fed survey found that the application rate for credit over the past 12 months modestly declined to 40.3 percent from 40.9 percent in February, its lowest reading since October 2020.
On the other hand, respondents who planned to apply for credit over the next year ticked up to 26.4 percent from 26.1 percent in February.
Application rates for auto loans and credit card limit requests declined to 11.9 percent and 12.5 percent, respectively, while increasing to 24.8 percent for credit cards, 6.5 percent for mortgages, and 5.3 percent for mortgage refinancing.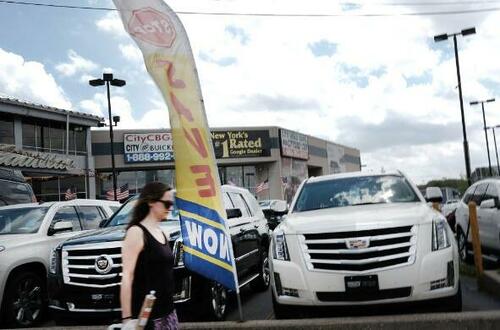 Cars sit in a lot at a Queens auto dealership in New York City. (Spencer Platt/Getty Images)
Recession Indicators
The report has raised additional concerns about a looming recession from analysts.
Peter Tarr, a stock and options trader, said via Twitter that the latest survey results were, "A leading indicator for a recession and tighter conditions is auto loan approvals vs rejections. Rejections are now at an all time high & exceed new applications."
Others, like British financial analyst James Eagle, see mixed signals in the NY Fed report.
"A significant increase in auto loan rejections could be an early signal of a possible economic downturn. Or, it could mean nothing. Macro signals are pretty mixed right now. It [is] very difficult to say where we are in the business cycle i.e. different parts of the economy are responding differently to each other," Mr. Eagle said via Twitter.
Credit Harder to Acquire
The U.S. lending sector has taken a hit following the collapse of three regional banks this spring which has caused the flow of credit to dry up for many businesses.
Loan loss reserves have risen by more than $25 billion since June last year.
Meanwhile, Federal Reserve policymakers aggressively raised borrowing rates in March 2022 to head off high levels of inflation by softening demand.
This policy has made credit harder to get, and the Fed is widely expected to raise rates again next week at its next policy rate meeting.
The higher interest rates have driven up borrowing costs, causing banks to brace for more defaults, while overall loan loss allowances, outside the pandemic, peaked at their highest level in almost 12 years.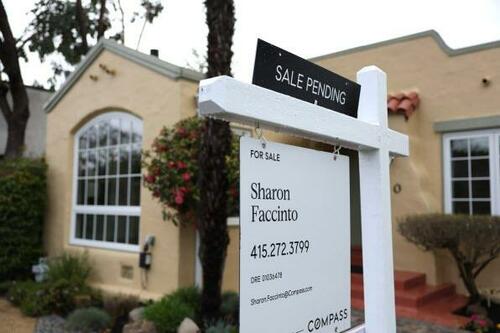 A for sale sign is posted in front of a home in San Anselmo, Calif., on March 22, 2023. (Justin Sullivan/Getty Images)
The housing sector has disproportionately taken a major blow due to rising mortgage rates, which surged below 3 percent from the fall of 2020 and most of 2021 to above the 7 percent mark.
Increasing home lending costs have caused Americans to refrain from buying or selling properties.
The New York Fed reported in May that first-quarter mortgage demand continued to tumble as overall household debt levels rose.
Dallas Fed President Lorie Logan also said in early July that a rebound in the housing sector was a potential source of risk for future price pressures.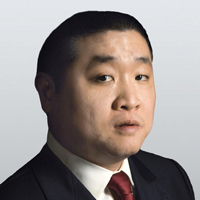 Bryan S. Jung is a native and resident of New York City with a background in politics and the legal industry. He graduated from Binghamton University.