Recession Is Closer Than You Think, And Here's The Proof
Peter Reagan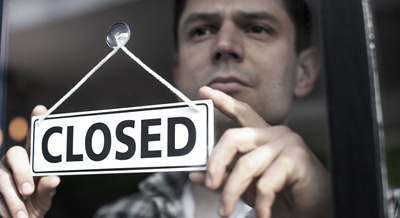 If you were to ask some market optimists about the possibility the U.S. would officially enter a recession this year, one answer one answer is, "What recession?"
Despite widespread expectations that the U.S. could be headed for a recession this year, the economy has proved a lot sturdier than many on Wall Street had forecast.
Another optimist writing for Forbes claimed that some economists forecasting a recession in the near future are "dead wrong."
Still another optimist wrote a column asking, "Whatever happened to the big recession we're supposed to have?"
Yet, despite their optimism (which, in all fairness, could be correct), a Northwest Mutual poll reveals most Americans firmly believe a recession is on the way this year: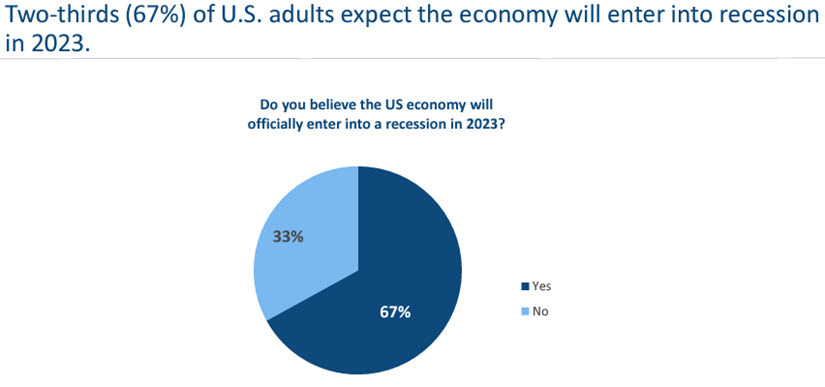 Of course, polls just tell us what people like you and me, you know, not establishment economists are thinking. The question becomes whether the pessimism of the American majority is warranted.
Peter Coy took to the NY Times op-ed pages to confirm that, yes, a recession is very likely this year:
One persuasive data point is the steady decline in the Conference Board's Leading Economic Index. The index tends to rise and fall ahead of the overall economy. In June, it fell for the 15th straight month, which was the longest streak of consecutive decreases since 2007-08, when the economy was tumbling into a deep recession.
Okay, so this indicator worked once. We want a better track record than that!
Coy continues:
Looking at every recession since December 1969, the economist David Rosenberg has calculated that, on average, the Leading Economic Index starts to decline 13 months before a recession begins and falls 4.6 percent before the recession begins. By that metric, we're even deeper into the danger zone than we were ahead of past recessions: June marked 18 months since the index's peak, and the decline from the peak has been 9.9 percent.
A five-decade history of successfully identifying recessions? Now, that's compelling evidence.
Compelling if your mind is open, at least…
Coy fairly points out in that the more optimistic economists claim indicators they disagree with, including the Leading Economic Index are "losing their significance" because the situation is "different this time."
Apparently they forgot something.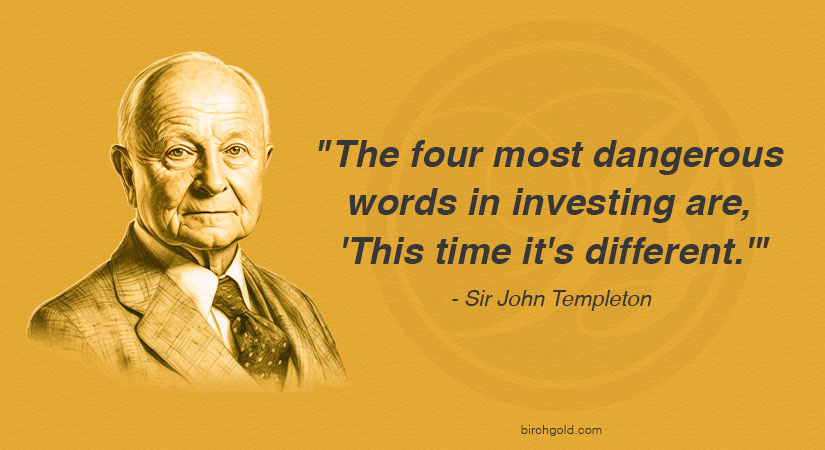 Bloomberg's July survey of economists, for example, believe there's "a 60% chance the U.S. will fall into recession in the next 12 months."
Recessionary concerns are bad enough – but that's not all that's on our minds these days. In fact, most people think that inflation will once again surge later this year: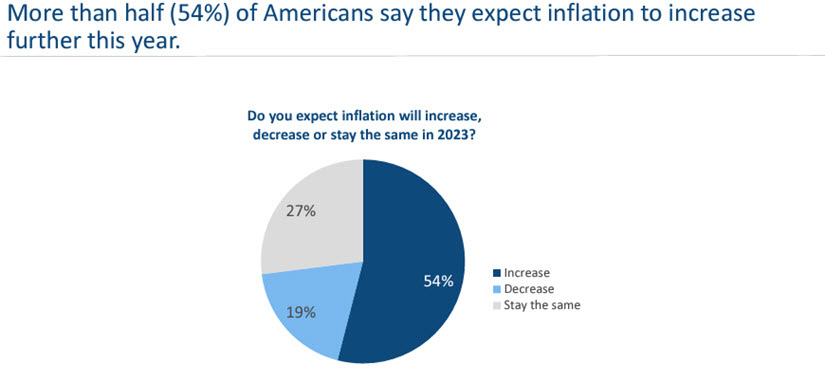 Are the optimists too hopeful, or are pessimists too worried?
It's hard to say! Anyone with a long-term view should be considering the entire economic cycle, the good and the bad.
So how do we do that?
The good and bad news about the economic cycle
The good news about recessions is they're cyclical – just a normal and expected part of the economic cycle. Obviously, that means the bad news about recessions is they're cyclical. Unavoidable facts of life.
Predicting recessions is easy! There's always going to be a recession in the future. Pinpointing a recession is a challenge that economists have wrestled with for decades.
(Inflation is another story – greatly complicated by politics, but essentially it boils down to money supply. That's not something we can easily anticipate.)
David Phelps provided a few handy suggestions to consider for getting through uncertain times like these:
Plan for normal times, but also: prepare for less favorable outcomes, because let's face it — they are inevitable. In a worst-case scenario, we could be heading towards a drawn out downturn where retirement accounts are further decimated, layoffs escalate, and inflation runs rampant.

With rates on the rise, pay down debt as fast as possible: High-interest debt, in particular, will significantly erode your net worth and buying power and in turn, limit your financial freedom. Tackle debt head on to free up more of your income for saving and investing.

Cut down your exposure to risk: In a down economy, you should avoid speculative investments… and focus on stable investments, like cash flowing real estate, precious metals, etc.
Physical precious metals like gold and silver are generally countercyclical (benefiting from economic contractions), safe haven assets. Furthermore, physical precious metals are desirable as inflation-resistant investments.
So right now, it might be a good idea to take a few minutes to help yourself by learning more about ownership of physical precious metals. You can get all the information you need about both gold and silver for free to make an informed decision right here.




 

 

Peter Reagan is a financial market strategist at Birch Gold Group. As the Precious Metal IRA Specialists, Birch Gold helps Americans protect their retirement savings with physical gold and silver.