Parents, Plan Your Escape From Public Schools
Bob Kellogg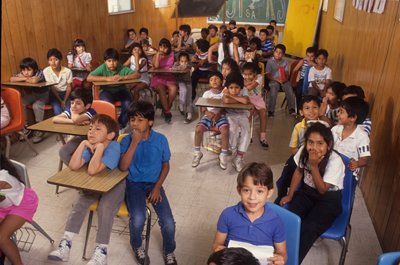 With math and reading scores lower than they've ever been recorded, a researcher says the American education system has received another disappointing report card.
The math scores for the lading and nine points in math. Pandemic lockdowns carry much of the blame, but David Randall of the National Association of Scholars says the Biden administration has not helped. 
"They have made things even worse by forcing, above all, this ideology of equity and getting rid of any discipline, coercing with their regulatory powers every state and school district to disable anything that makes for effective teaching," Randall notes
owest performing students hit levels last seen in the 1970s, while their reading scores were actually lower than the first year the data was collected, in 1971.
According to federal data, average scores for 13-year-olds declined four points in re.
The test was given from October through December to students who were around 10 years old at the onset of the pandemic. The release of the achievement data marks the final in a series of federal efforts to track the academic impact of COVID-19.
In addition to testing students on basic math and reading concepts, U.S. News explains that the assessment also surveyed students on their learning experiences in and out of the classroom. For example, roughly one-third of the 13-year-olds said they "never or hardly ever" read for fun, compared to 22% who said the same a decade ago. And just 24% reported taking algebra, compared to 34% who reported taking it a decade ago.
At this point, Randall believes the best thing the Biden administration could do is nothing. He encourages parents, however, to do the opposite.
"One solution is, of course, to try to escape from the public school system to private schools, which have standards, which have discipline," Randall suggests. "It is desperately needed to have an escape route possible."
Though encouraged by a trickle of states beginning to report state-specific math and reading achievement that matches pre-lockdown levels, even the president's education officials acknowledge that there is a long way to go.
Randall thinks it could take a generation of students to get back what was lost.

Whether it's a story about prayer in public schools, workplace restrictions on Christians, or battles for biblical truth within our denominations, the American Family News Network (AFN) is here to tell you what the newsmakers are saying.