Mexico files complaint over Texas' floating barriers on the Rio Grande
The Associated Press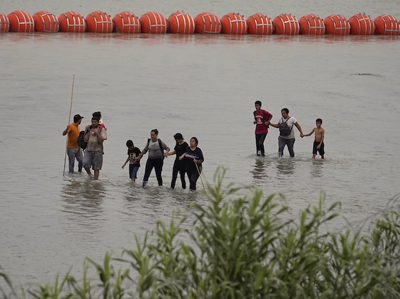 Mexico's top diplomat said Friday her country has sent a diplomatic note to the U.S. government expressing concern that Texas' deployment of floating barriers on the Rio Grande may violate 1944 and 1970 treaties on boundaries and water. 
Foreign Relations Secretary Alicia Bárcena said Mexico will send an inspection team to the Rio Grande to see whether any of the barrier extends into Mexico's side of the border river.
She also complained about U.S. efforts to put up barbed wire on a low-lying island in the river near Eagle Pass, Texas.
Bárcena said that if the buoys impede the flow of water, it would violate the treaties, which requires the river remain unobstructed. Mexico has already asked that the barriers be removed.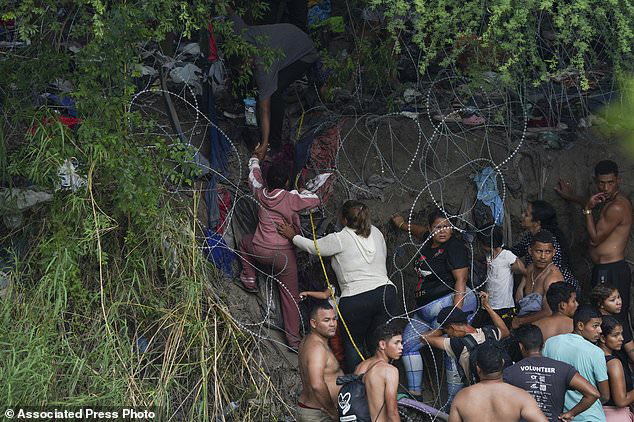 Migrants walk through a barbed-wire barrier into the United States after crossing the Rio Grande from Matamoros, Mexico
Texas began rolling out the new floating barrier on the Rio Grande in early July. It is part of Republican Gov. Greg Abbott's multibillion-dollar effort to secure the U.S. border with Mexico, which already has included busing migrants to liberal states and authorizing the National Guard to make arrests.
Migrant advocates have voiced concerns about drowning risks from the buoys and environmentalists questioned the impact on the river.
Once installed, the above-river parts of the system and the webbing they're connected with will cover 1,000 feet of the middle of the Rio Grande, with anchors in the riverbed.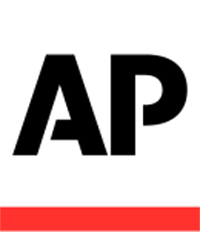 The Associated Press is an independent global news organization dedicated to factual reporting. Founded in 1846, AP today remains the most trusted source of fast, accurate, unbiased news in all formats and the essential provider of the technology and services vital to the news business. More than half the world's population sees AP journalism every day.