No Demand for COMEX Silver
Craig Hemke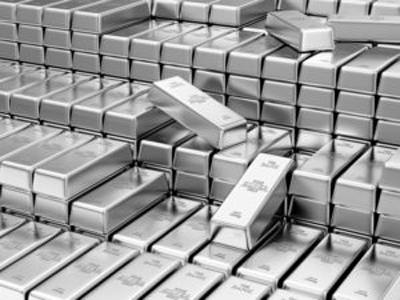 As you may know, demand for physical silver is at an all-time high. However, demand for COMEX digital silver is at an eleven-year low. What gives?
What an interesting paradox we have here at the midpoint of 2023. Earlier this year, an organization called The Silver Institute reported on the latest global physical demand trends for silver. Given the "green agenda" and the growth in interest in all things electrified, it would follow that demand for silver as an industrial component would be soaring—and it is. In fact, The Silver Institute estimated that in 2022 alone, demand for physical silver outstripped supply by nearly 240,000,000 ounces:
Given that physical silver demand is surging to record levels, it would seem logical that demand for COMEX digital silver would be surging too. Nope. In fact, demand for COMEX silver (as measured by total contract open interest) is now at eleven-year lows.
As of Friday, June 30, total silver open interest on the COMEX stood at just 114,102 contracts. For context, consider the following:
total open interest as 2023 began was 131,990 contracts
the highest level of open interest last year was 168,283 contracts on March 8, 2022
the all-time high open interest was seen on February 24, 2020, at 244,705 contracts
at present levels, total contract open interest is the lowest since May 24, 2012
So what does this signal for price?
Nearly record low levels of contract open interest clearly indicate a stunning lack of speculative demand from hedge funds and other traders. Low open interest indicates that bank trading desk demand is at a low. Further, hedging demand from silver producers is also at a minimum. All of this can be seen on the latest Commitment of Traders report from the CFTC. Here's a link if you want to dig into the details:
It's noteworthy, of course, that the total contract open interest number has fallen to this low just as the Jul23 contract went "off the board" and into delivery. However, in periods of average speculative demand, a great amount of contract open interest simply rolls from the expiring front month (in this case, the Jul23) into the new front month (the Sep23). The sharp drop-off in direct rolls shines the light on the abysmal current level of speculative demand.
It's that speculative demand that we need to watch going forward. Right now, silver isn't even on the "speculative radar". And why would it be when other trades like AI, Bitcoin, and the NASDAQ are currently so popular?
However, history and experience has taught that silver—and just about every other commodity—tends to find a price bottom when speculative interest is at a minimum. Right now, judging by the open interest total, speculative interest is near an all-time low. While this does not mean that price is immediately headed higher, it does suggest that the downside from here is limited.
If you're interested in investing in silver, browse our selection of silver bars and coins or call us at 1.888.861.0775. 



 

 

Our Ask The Expert interviewer Craig Hemke began his career in financial services in 1990 but retired in 2008 to focus on family and entrepreneurial opportunities. Since 2010, he has been the editor and publisher of the TF Metals Report found at TFMetalsReport.com, an online community for precious metal investors.