The Core? Flexible Price Inflation Rises To 18.74% While Core Inflation Plunges To 8.40%, "Fats" Waller Backing 75 Basis Point Hike (30Y Mortgage Rate Rises To 5.83%)
Anthony B. Sanders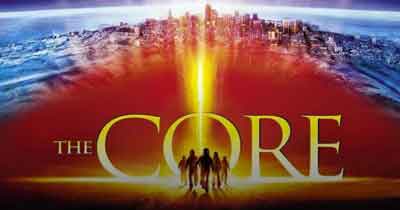 As Americans are painfully aware, inflation is the highest in 40 years prompting The Federal Reserve to remove the massive punch bowl. In fact, Federal Reserve Governor Christopher "Fats" Waller backed raising rates by 75 basis points this month.
How hot was the recent inflation report? The Atlanta Fed's flexible price index rose to 18.74% YoY. On the other hand, the CORE flexible price index (less energy and food) plunged to 8.46% YoY. The 30-year mortgage rate from Bankrate rose slightly to 5.83% as the implied overnight rate for the July FOMC meeting rose to 3.45%.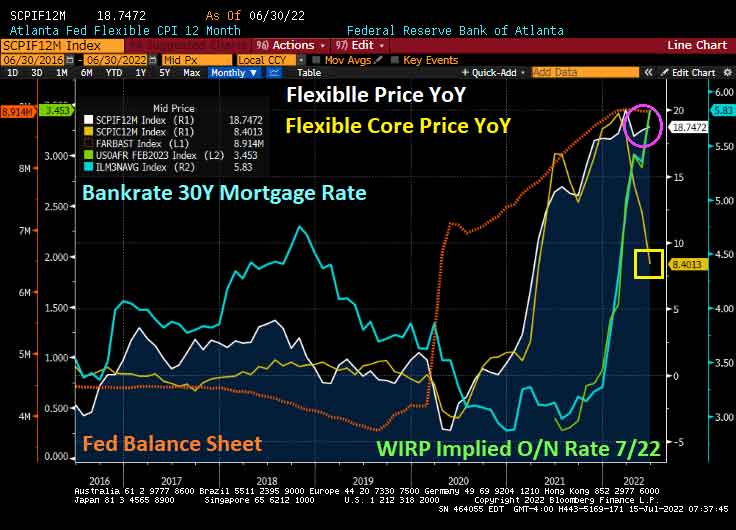 Inflation is ravaging consumers with the savings rate falling by -46.3% YoY while consumer credit rose 7.3% YoY. Yes, thanks to high inflation, consumers are saving less and borrowing more.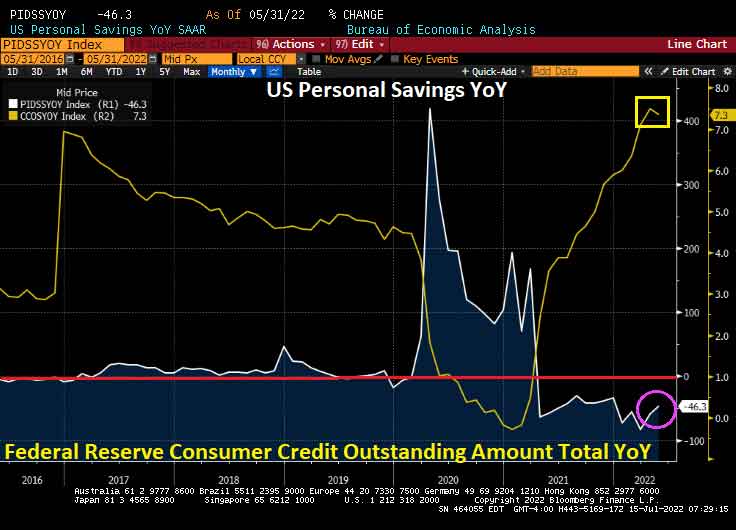 When even CORE flexible price inflation is 8.40% YoY, you know that The Fed and Federal government have made serious policy errors.

Anthony B. Sanders previously taught at University of Chicago (Graduate School of Business) and The Ohio State University (Fisher College of Business). In addition, he served as Director and Head of Asset-backed and Mortgage-backed Securities Research at Deutsche Bank in New York City.

His research and teaching focuses on investments with particular emphasis on real estate finance and investment. He has published articles in Journal of Finance, Journal of Financial and Quantitative Analysis, Journal of Business, Journal of Financial Services Research, Journal of Housing Economics and other journals. Professor Sanders has received 6 teaching awards and 3 research awards. Professor Sanders serves as Associate Editor for several leading journals. Recently, he has given presentations to the European Central Bank in Frankfurt and Exane BNP Paribas in Paris and Geneva on the subject of the housing bubble in the U.S. and the mortgage market. He has given other presentations in Chile, Japan, China, Poland, England and Mexico in recent years.

He has served as a consultant to various firms such as Merrill Lynch, UBS and Deutsche Bank on the subjects of mortgage-backed securities (MBS) and commercial mortgage-backed securities (CMBS). He has served as an expert witness on behalf of the U.S. Department of Justice, Merrill Lynch, UBS/Paine Webber, Wachovia/First Union Bank and others on the subject of CMOs, CDOs, mortgage derivatives, residential and commercial mortgage origination and underwriting, CMBS default and servicing and subprime mortgage lending.

Specialties: Mortgage and asset-backed securities, commercial lending, term structure of interest rates, collateralized debt obligations.
confoundedinterest.net