Weakening Economy Sets Stage For Gold & Silver
Dave Kranzler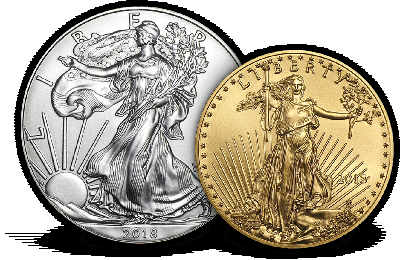 In the recent weeks and months the economic data that's come out continues to show a weakening of the US economy. Which is hardly surprising given the rapid increase in interest rates the Fed has undertaken over the past year, that's left the banking sector struggling amidst a tightening in credit.
So in today's show, Dave Kranzler looks at some of the evidence of the slowing economy, and talks about what's coming ahead. He also examines the position this will leave the Federal Reserve in going forward, and how that relates to the gold and silver markets. Where we've seen a selloff in recent weeks, before a rebound in prices over the past few days.
With the debt ceiling on the verge of being lifted once again, the market's attention is largely being shifted back to the Fed. And with the Fed governors signaling on Wednesday that they may not be hiking again in June after all, traders continue to be wary of the possibility of a recession.
And to find out more about how it might all play out, click to watch this video now!




 

Dave Kranzler spent many years working in various analytic jobs and trading on Wall Street. For nine of those years, he traded junk bonds for Bankers Trust. He earned a master's degree in business administration from the University of Chicago, with a concentration in accounting and finance. Currently he co-manages Golden Returns Capital, a precious metals and mining stock investment fund based in Denver. He writes a blog and offers in-depth, unique research reports to help people understand and analyze what is really going on in our financial system and economy:

 

 
investmentresearchdynamics.com