Elon Musk Warns a New Economic Problem Is Looming
Luc Olinga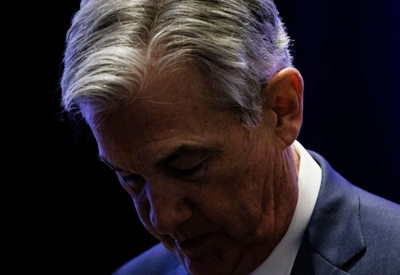 The Federal Reserve has just ended a streak of ten consecutive interest rate hikes in the space of 15 months.
Elon Musk does not disarm. 
The billionaire has just repeated a warning he issued last September. For him, the American economy is at great risk because of the series of interest rate hikes by the Federal Reserve. 
As expected, on June 14, the Federal Reserve left its key rates unchanged, a first since March 2022, but it opened the door to two more hikes of a quarter point each, by the end of the year. 
The Federal funds rate target therefore remains at 5% - 5.25%, as was expected by a large majority of analysts and economists. 
Fed chairman Jerome Powell stressed at a press conference that the members of the Federal Open Market Committee (FOMC) are in favor of continuing to increase interest rates. He indicated that no decision had been made for the July meeting. 
The new economic projections show that the median of expectations of monetary officials sees the main key rate rising to 5.5% - 5.75% by the end of December.
Deflation
This aggressive monetary policy is intended to combat inflation, which is at levels not seen for many decades, but has had unintended consequences, like accelerating the economic downturn according to some economists.
Fed projections suggest that the U.S. GDP growth this year will be 1%, and that the unemployment rate will be 4.1%, down from 4.5% previously projected. In May, the unemployment rate was 3.7%. A stronger-than-expected economy implies a slower slowdown in inflation.
Inflation measured by the index favored by the Fed, that of personal consumption expenditure (PCE), is expected at 3.2%, against 3.3% expected in March. In its "core" version, which does not take into account food and energy prices, the PCE should go from + 4.7% currently to +3.9% at the end of the year, and later to +3.6%.
Musk, the richest man in the world, however believes that the Fed's actions will cause another major economic issue: deflation. In short, the prices of most goods and services will go down. He just once again warned against an imminent arrival of deflation.
"Money supply growth ▶️ Inflation," said Genevieve Roch-Decter, a certified financial analyst and former small-cap money manager, on Twitter on Jun. 14. "It's not a mystery. Now that M2 money supply growth is negative, inflation will cool quickly."
"The new risk could be deflation," she argued.
Musk agreed.
"Deflation is coming," the CEO of EV maker Tesla  (TSLA) - Get Free Report warned.
M2 is a barometer which allows to evaluate everything that is converted into cash, including cash in circulation, checking deposits, and other types of deposits. It's an extension of M1 which is an estimate of cash and checking account deposits only. 
M1 and M2 numbers are closely monitored as indicators of the overall money supply.
Risks of Deflation
This is not the first time that the serial entrepreneur has predicted the arrival of deflation. He had already done so last September.
Deflation is defined as the opposite of inflation. It is characterized by a continuous fall in the general level of prices. While deflation may sound like a good thing, it can encourage households to postpone their purchasing decisions while waiting for further price drops and, above all, cause a deterioration in the financial situation of borrowers, economists say.
This behavior can lead to a drop in overall consumption and an increase in the inventories of companies which can no longer sell their products. In response, they reduce their production and their investments, including laying off staff. 
Deflation can be caused by greater productivity or lesser demand.
Instances of deflation are rare in rich countries. There are only two examples of this over the past century: the deflation of the 1930s, which affected the U.S. and then Europe, and the one which affected the Japanese economy at the end of the 1990s.




 

Luc Olinga is TheStreet's Technology Team Leader. He previously worked at Agence France Presse (AFP), where he covered politics, labor issues, unions and immigration in France. His last assignments were in the U.S, first as U.S. Business Correspondent based in New York, and then as Economics, Business and Tech Editor for North America out of Washington, D.C. He won two major French journalism awards for stories about the lack of hope for young French people from the poor and violent suburbs of Lyon, France; and the hunt for Caucasian men by African women at the beginning of online dating back in the 2000s. Send him an email here.

 

www.thestreet.com