The Political Outlook
Paul Craig Roberts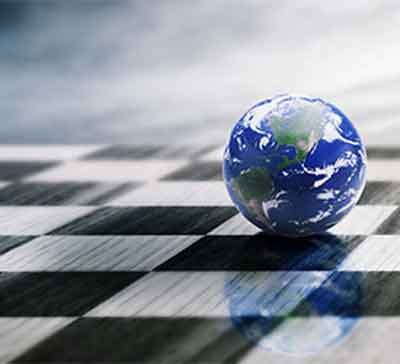 Some readers have asked me if Special Counsel John Durham's report vindicating Trump from the FBI's false Russiagate charges and Durham's criticisms of the FBI for unethical and criminal behavior have boosted Trump's chances for reelection.  Readers also want to know if the FBI's blatant protection of Joe and Hunter Biden by refusing a House subpoena to release a document that incriminates the Bidens in criminal activity, together with Biden's infirmities of age, have lost the election for Biden.
Clearly the FBI's gross interference in presidential elections is a fact.  But to be clear, my forte is not politics.  Some think that because I was Assistant Secretary of the Treasury and a member of the Congressional staff I know all about politics.  Having watched politics in operation, I do know something, but I had a policy role, not a political function, in my government years.  
In the Congressional staff my role was to devise a supply-side policy that would end stagflation and would be acceptable both to Democrats and Republicans.  In the Treasury my role was to get President Reagan's supply-side policy out of his administration without it being so watered down in compromises that it would be ineffectual.  Later I had a role in helping Reagan end the Cold War.
Of course, politics and policy are not completely independent of one another.  Good policies can be prevented by politics, and bad policies can be implemented that serve special interests. Successful policy implementation requires awareness of politics and strong policy arguments.
With this clear, I will respond to the questions.
Durham's report clearly helps Trump. It reveals an FBI clearly out to get Trump.  The fact that the FBI was actively working to disfranchise voters by overturning an election strongly suggests that the same motive is the explanation for the "January 6 Insurrection" and "Documentsgate," in which the FBI is known to have played a role in orchestrating.  These known vendettas against Trump cast aspersion on the Democrats' two impeachment attempts and on New York State's indictment of Trump on vague charges.
In other words, the FBI, Democrats, and presstitutes have confirmed in the minds of Trump supporters and fair Americans that Trump was correct in calling these persecutions "a witch hunt."  
That there still has been no FBI investigation of the incriminating evidence on Hunter Biden's laptop and the abrupt shutdown of the IRS investigation of Hunter Biden's tax fraud confirms for Trump supporters and fair Americans that the FBI serves as a protection agency for the Biden's.
A majority of the American people care about this, but not the Woke elements and certainly not the universities, law faculties, and media.  These view law and the US Constitution as upholding unfair "white privilege" that prevents equity, by which they mean a revolutionized society with a different set of values.  Trump supporters sense that American society is being overturned, and that the only leader they have is Trump.
Perhaps Trump appeared too late after the revolutionizing forces control all of the commanding heights.  This would explain why six obvious orchestrated persecutions of Donald Trump have been permitted with no accountability until Durham's report 7 years after the "Russiagate" plot against Trump began.  
The Democrats haven't yet assessed the fallout from Durham's report.  They are encouraged that Durham brought no indictments for the crimes he exposed.  This allowed FBI Director Wray, one of President Trump's many unfortunate appointments, to shift the focus from the FBI's plot against a sitting President of the United States–an act of treason–to insufficient FBI "procedural safeguards" against opening unwarranted investigations.  It looks like the FBI with help from the media and RINO Republicans is going to get away with it.
Let's ask ourselves a question.  What would Republican leadership, if it existed, consist of at this time?  Does it consist of the RINO Republicans' claim that "Trump is too divisive, it is time to move on?"  Does it consist of Florida Governor Ron DeSantis and others succumbing to ambition and challenging Trump for the nomination?  Or does it consist of rallying around a man who has suffered 7 years of persecutions simply because he stood up for the American people against an utterly corrupt ruling establishment that long ago turned its back on the American people and the public interest?  
I think the answer is clear regardless of what I think of Trump's policy positions.  If the American people and the Republican Party abandon Trump, they will never have another chance to restore our Constitutional protections, a rule of law, and an accountable government.  Trump's destruction will serve as a warning to all future candidates that the only candidates permitted in office are those who serve the establishment.  It is that simple.
So what about DeSantis and Robert F. Kennedy, Jr.?
DeSantis is an outstanding governor.  He saved Florida from lockdowns, mandated vaccinations, white kids from being indoctrinated in schools with Critical Race Theory that they are racists and oppressors of people of color, from transgender indoctrination, and he stood up against Woke corporations such as Disney that support the normalization of sexual perversity. 
But DeSantis is a young man whose career is not backed with a billion dollars.  If Donald Trump can be eliminated by the ruling establishment DeSantis hasn't a chance.  He could be a successful president only by going along to get along.
As for Robert F. Kennedy, Jr., possibly no finer American exists.  But it is folly to expect that the CIA is going to let a man be President who knows, and has said, that the CIA murdered his father and his uncle.  If RFK,Jr., is elected President, he would be the third, or fourth, Kennedy to be assassinated.
I think assassination will be Donald Trump's fate if he again wins election. The CIA, FBI, NSA, and Democrats, all known to Trump as enemies who tried to destroy him, will not tolerate being held accountable.  Indeed, it is not clear that a wiser Trump next time could find enough honest and aware people with which to staff a government determined to restore accountability to the American people.  Where would he find them?  In the corporations? The media? The Universities?  No, and certainly not in Washington.
The bottom line question is:  Do the American people care enough about liberty and the Constitution to take on the task of restoring accountable government?

Hon. Paul Craig Roberts is the John M. Olin Fellow at the Institute for Political Economy, Senior Research Fellow at the Hoover Institution, Stanford University, and Research Fellow at the Independent Institute. A former editor and columnist for The Wall Street Journal and columnist for Business Week and the Scripps Howard News Service, he is a nationally syndicated columnist for Creators Syndicate in Los Angeles and a columnist for Investor's Business Daily. In 1992 he received the Warren Brookes Award for Excellence in Journalism. In 1993 the Forbes Media Guide ranked him as one of the top seven journalists.

He was Distinguished Fellow at the Cato Institute from 1993 to 1996. From 1982 through 1993, he held the William E. Simon Chair in Political Economy at the Center for Strategic and International Studies. During 1981-82 he served as Assistant Secretary of the Treasury for Economic Policy. President Reagan and Treasury Secretary Regan credited him with a major role in the Economic Recovery Tax Act of 1981, and he was awarded the Treasury Department's Meritorious Service Award for "his outstanding contributions to the formulation of United States economic policy." From 1975 to 1978, Dr. Roberts served on the congressional staff where he drafted the Kemp-Roth bill and played a leading role in developing bipartisan support for a supply-side economic policy.

In 1987 the French government recognized him as "the artisan of a renewal in economic science and policy after half a century of state interventionism" and inducted him into the Legion of Honor.

Dr. Roberts' latest books are The Tyranny of Good Intentions, co-authored with IPE Fellow Lawrence Stratton, and published by Prima Publishing in May 2000, and Chile: Two Visions - The Allende-Pinochet Era, co-authored with IPE Fellow Karen Araujo, and published in Spanish by Universidad Nacional Andres Bello in Santiago, Chile, in November 2000. The Capitalist Revolution in Latin America, co-authored with IPE Fellow Karen LaFollette Araujo, was published by Oxford University Press in 1997. A Spanish language edition was published by Oxford in 1999. The New Colorline: How Quotas and Privilege Destroy Democracy, co-authored with Lawrence Stratton, was published by Regnery in 1995. A paperback edition was published in 1997. Meltdown: Inside the Soviet Economy, co-authored with Karen LaFollette, was published by the Cato Institute in 1990. Harvard University Press published his book, The Supply-Side Revolution, in 1984. Widely reviewed and favorably received, the book was praised by Forbes as "a timely masterpiece that will have real impact on economic thinking in the years ahead." Dr. Roberts is the author of Alienation and the Soviet Economy, published in 1971 and republished in 1990. He is the author of Marx's Theory of Exchange, Alienation and Crisis, published in 1973 and republished in 1983. A Spanish language edition was published in 1974.

Dr. Roberts has held numerous academic appointments. He has contributed chapters to numerous books and has published many articles in journals of scholarship, including the Journal of Political Economy, Oxford Economic Papers, Journal of Law and Economics, Studies in Banking and Finance, Journal of Monetary Economics, Public Finance Quarterly, Public Choice, Classica et Mediaevalia, Ethics, Slavic Review, Soviet Studies, Rivista de Political Economica, and Zeitschrift fur Wirtschafspolitik. He has entries in the McGraw-Hill Encyclopedia of Economics and the New Palgrave Dictionary of Money and Finance. He has contributed to Commentary, The Public Interest, The National Interest, Harper's, the New York Times, The Washington Post, The Los Angeles Times, Fortune, London Times, The Financial Times, TLS, The Spectator, Il Sole 24 Ore, Le Figaro, Liberation, and the Nihon Keizai Shimbun. He has testified before committees of Congress on 30 occasions.

Dr. Roberts was educated at the Georgia Institute of Technology (B.S.), the University of Virginia (Ph.D.), the University of California at Berkeley and Oxford University where he was a member of Merton College.

He is listed in Who's Who in America, Who's Who in the World, The Dictionary of International Biography, Outstanding People of the Twentieth Century, and 1000 Leaders of World Influence. His latest book, HOW THE ECONOMY WAS LOST, has just been published by CounterPunch/AK Press. He can be reached at: [email protected]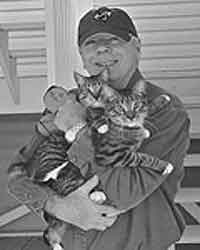 Please Donate
I listen to my readers. In March 2010, I terminated my syndicated column. Thousands of you protested. So persuasive were your emails asking me to reconsider and to continue writing that, two months later, I began writing again.
In order to create a coherent uncensored and unedited archive of my writings, The Institute For Political Economy, a non-profit organization that supports research, writing and books, has established this site, thus gratifying readers' demands that I continue to provide analyses of events in our time.
In order to stay up, this site needs to pay for itself.