Ford Plans to Lay Off at Least 1,000 Contract and Salaried Workers Cuts expected to significantly affect engineers in North America
Nora Eckert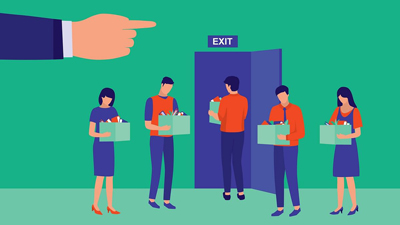 WSJ explains why many white-collar workers are getting the pink slip before other employees. Illustration: Adele Morgan
Ford Motor F 1.01%increase; green up pointing triangle plans to lay off at least 1,000 salaried employees and contract workers in North America, people familiar with the matter said, the automaker's latest effort to defray the heavy cost of investing in electric cars.
In internal meetings Monday, Ford began notifying some salaried workers in North America that job cuts would be coming, a company spokesman confirmed Tuesday morning. The planned layoffs are concentrated in the engineering ranks, where Ford is targeting costs across its business units, he said.
The automaker has made several rounds of global layoffs over the past year, including a 3,000-person reduction in the U.S. last summer and a slightly larger layoff in Europeinitiated earlier this year.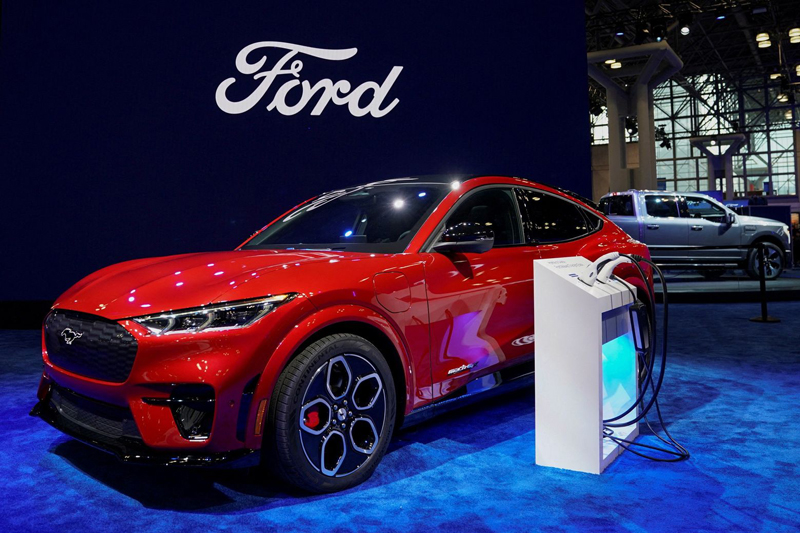 Ford has made several rounds of global layoffs over the past year. PHOTO: DAVID DEE DELGADO/REUTERS
Ford has about 28,000 salaried employees in North America. The U.S. automaker's plan for another round of layoffs was first reported last week by The Wall Street Journal.
This latest reduction of Ford's white-collar workforce includes employees in its electric-vehicle and software side of the business, the company spokesman confirmed.
The cuts will also affect workers in the automaker's gas-engine and commercial-vehicle divisions, he said.
Managers at the company held meetings Monday in which they informed employees that layoffs were coming and that affected teams should work from home for the rest of the week, a company spokesman said.
Many automakers are focused on areas where they can cut costs to offset their heavy investments in EV development. In recent months, General Motors and Jeep-maker Stellantis both began offering buyouts, with executives emphasizing the need to control costs as they pour more money into electric and digital technology. Stellantis's buyout offers also included unionized workers at its U.S. factories.
The salaried job cuts at Ford come weeks ahead of the scheduled start of negotiations with the United Auto Workers union over a new four-year labor contract for its hourly factory workers.
The automaker, along with rivals Stellantis and GM, face an especially tough round of talks with a higher-than-usual risk of a strike, analysts say, citing a hard-line stance taken by the UAW's new leadership team.
Ford has more work to do than its peers in reducing costs, Chief Executive Jim Farley has said, noting that the automaker's legacy business of making internal-combustion-engine vehicles is significantly less efficient than competitors'.
Ford's annual costs are $7 billion to $8 billion, too high relative to rival automakers, executives have said. To eliminate this cost gap, the company is streamlining its supply-chain spending, reducing complexity in its vehicle lineup and clamping down on warranty costs, executives have said.
For traditional automakers, boosting profit margins on the internal-combustion side of the business has become a crucial focus, because the profitability of EVs is expected to be skimpy for several years as companies scale up output and work to reduce battery costs, analysts say. Farley said last month that the cost of making an EV might not be equal to that of internal-combustion vehicles until after 2030.
Ford has said it expects to lose $3 billion in operating profit on its EVs business this year. While executives at the automaker have said profits from its gas-engine operations would sustain the business in the midst of these losses, some analysts have questioned whether the automaker would require additional funding.
As Ford executives have focused on cost-cutting measures across the organization, including reducing its workforce, the automaker has sought out government financing for the expansion of its battery-manufacturing operations.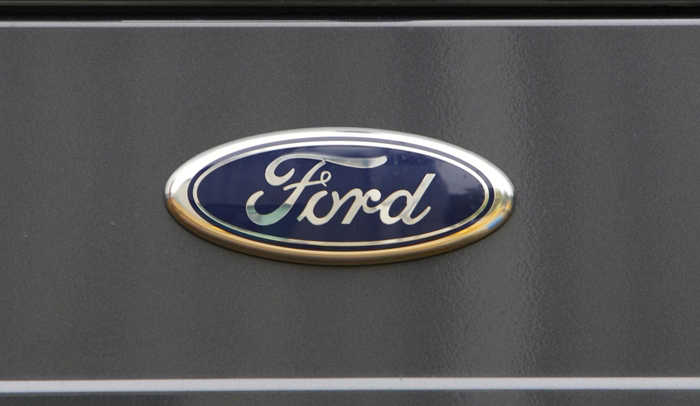 Ford has about 28,000 salaried employees in North America. PHOTO: CHRIS ISON/ZUMA PRESS
Last week, the Energy Department said it would loan a Ford joint venture $9.2 billion to support production of EV batteries across three factories in the U.S. South, the largest commitment in the loan program's office history. The billion-dollar infusion is meant to bolster Ford's joint venture with Korean battery-maker SK On, covering two battery plants in Kentucky and one in Tennessee.
UAW President Shawn Fain, who was elected in March, has criticized the federal loan, pointing out that Ford is receiving support on top of its already-sizable profit and that this influx of cash isn't necessarily benefiting its workforce.
"These companies are extremely profitable and will continue to make money hand-over-fist whether they're selling combustion engines or EVs. Yet the workers get a smaller and smaller piece of the pie," he said.
Write to Nora Eckert at [email protected]


Nora Eckert is an auto industry reporter based in Detroit, focusing on the major car companies, as well as broader trends in retail, manufacturing and technology. 

Nora was previously an investigative reporter with the Rochester Post Bulletin in Minnesota. She first joined The Wall Street Journal as an intern and later worked with the paper's investigations group as a reporter. Her work on this team, writing about how the Covid-19 pandemic ravaged nursing homes, was recognized as a finalist for the 2021 Pulitzer Prize.

Nora has contributed to other outlets, including the Wisconsin Center for Investigative Reporting, the Associated Press and National Public Radio. A Wisconsin native, she holds a master's degree in journalism from the University of Maryland, College Park, and attended St. Norbert College as an undergraduate.