The Fed Created the Next Recession
Alfie Meek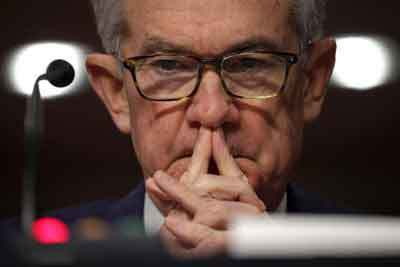 The following is a lightly edited transcript of remarks made by Alfie Meek during a Newsweek episode of The Debate about the possibility of a looming economic recession.
The long-term driver of inflation, and the reason we have so much inflation, is the fact that we printed six and a half trillion dollars in 48 months and grew the money supply by 40%. That is simply what's driving all of this, and all of the other things are just sort of add-ons to the supply chain. Is Russia's invasion of Ukraine driving some of it? Yes. Is that the main driver? No. The longer-term structural issue is the fact that we grew the money supply by six and a half trillion dollars. That's what's driving inflation at the end of the day. It takes 12 to 18 months for all that government spending to get into the system.
In April of 2021, inflation jumped from 2.7 to a little over 4%. It got above 5% in June of 2021, above 6% in October, above 7% in December, and it was 7.9% in February of this year, growing at an annualized rate of 10% in February. So we were already at that level, and then Russia walked into Ukraine on February 24th. Since then, it's now at 8.3%. We've got 5.2% of the inflation between March of 2021 and February of 2022, and only 0.4% since Russia invaded Ukraine. I understand that oil market is one thing, but I'm talking about broad-based overall inflation, and you're seeing double digit inflation across all sorts of commodities. You're seeing producer prices well into the double digits, and that's going to have to get passed on to consumers at some point. I see a much larger, broad-based reason for inflation than just the geopolitical.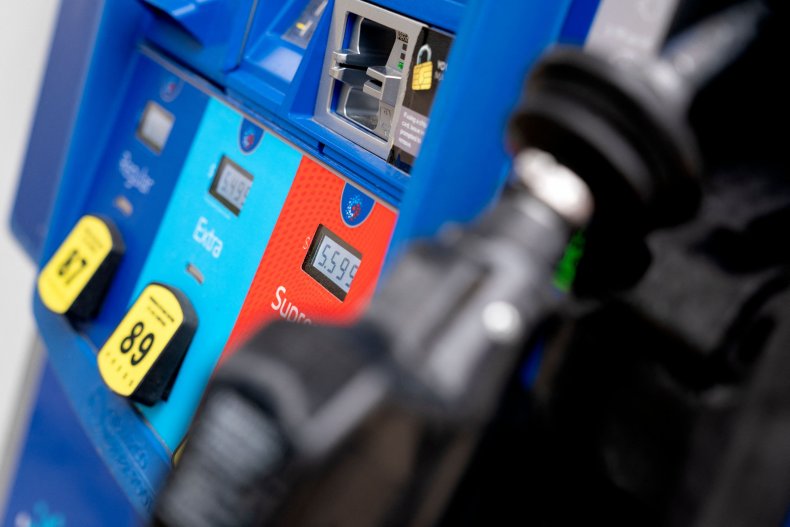 Gas prices in the United States are likely to rise following the European Union's partial embargo on Russian oil, experts said. Above, a gas pump is seen at a Washington D.C. Exxon gas station on May 24. STEFANI REYNOLDS/AFP VIA GETTY IMAGES
If I need to bid up my wages to draw people back into the labor force, I need to sell my product for higher prices. There are 10 and a half million job openings right now in the private sector, but only 5.9 million people are unemployed. We're not counting those people who are out of the labor force. Also, about 4.3 million people a month are quitting their jobs and looking for something new, so they're moving around looking for better offers. The "Great Resignation" was a big deal, but it might become the "Great 'Can I Have My Job Back'" as people start to feel this pinch.
Right now consumers are trying to absorb a lot of these price increases with credit. Savings balances went up during COVID when they got all that stimulus money, and now they've wiped all that. If you look at credit card balances, they paid them off, they really cleaned up their balance sheets, and then starting in April 2021 that took off again. And now it's much higher than pre-COVID levels. People are not going to have a choice but to start coming back into the labor market.

Alfie Meek is the Director of the Center for Economic Development Research at Georgia Tech.