A big test of Powell's support
Kate Davidson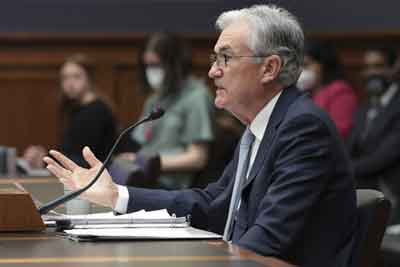 Powell, Take 2 — It's a short week, but it's shaping up to be another extraordinary one, as Federal Reserve Chair Jerome Powell heads to Capitol Hill for his semi-annual congressional testimony, just days after he oversaw the biggest interest-rate increase since 1994.
He'll testify before the Senate Banking Committee first on Wednesday, then the House Financial Services Committee on Thursday.
In another era, Powell might expect to be pummeled by lawmakers over his efforts to cool the economy, which have sent the stock market into a nosedive and led to a sharp tightening of broader financial conditions. Instead, he has had the benefit of widespread political support — from Democrats and Republicans in Congress, and the West Wing — to do what it takes to tame decades-high inflation.
But there's no guarantee that will last. This week's hearings could offer the first glimpse of whether that support is beginning to crack.
In its monetary policy report released last week, the central bank declared that its commitment to restoring price stability is "unconditional" — a new buzzword for Fed watchers. That could open Powell up to some pointed questions, Wrightson ICAP chief economist Lou Crandall said in a note Monday.
"By its very nature, a dual mandate means that the FOMC cannot have a truly unconditional commitment to either of its two objectives," Crandall said. "Friday's monetary policy report argues that price stability is 'necessary for sustaining a strong labor market,' which is true enough in the long run.

"However, the Fed always faces difficult questions about timing and about the amount of economic damage that it will have to accept. How the FOMC will balance those considerations over the course of this cycle is uncertain."
Translation: What happens if this landing is bumpier than Powell predicts? And how far will he and his colleagues go to bring inflation back to their 2 percent objective if the labor market starts to significantly deteriorate?
Crandall thinks Fed officials would be willing to accept a partial victory now and rely on "opportunistic disinflation" to finish the job later, rather than deliberately sending the economy into a recession.
Lawmakers (and Democrats in particular) may be tougher than usual in pressing Powell to essentially describe the FOMC's pain threshold, and what happens if things go seriously south with the labor market before inflation is back near 2 percent.
On the Republican side, Powell will surely face questions about the report's acknowledgment that current economic conditions call for interest rates to be set much higher this year — between 4 percent and 7 percent — if the Fed relied only on several simple mathematical formulas to make policy decisions.
While the central bank only uses those policy rules as a guide, they will likely feed GOP criticism that the Fed waited much too long to begin reining in inflation and needs to move more aggressively now. (Look for some lawmakers, like Sen. Pat Toomey (R-Pa.), to lay the blame on the Fed's new framework.)
Not inevitable — Meanwhile, fiscal policymakers were out this weekend with a resounding chorus: A recession is not inevitable.
President Joe Biden himself weighed in Monday, following remarks over the weekend from Treasury Secretary Janet Yellen and National Economic Council Director Brian Deese:
"I was talking to Larry Summers this morning, and there's nothing inevitable about a recession," Biden told reporters Monday. "I think we're going to be able to get a change in Medicare and a reduction in the cost of insulin."
Summers, the former Treasury secretary, has said a recession is "more likely than not" by the end of next year — a call that many Wall Street banks have also made in recent weeks and months.
Biden and congressional Democrats are continuing to work toward a deal on legislation that could combat price pressures and revive parts of the president's agenda. It may do little to actually help inflation in the near term, but passing something (anything!) could give some Democratic incumbent senators a jolt come November, according to a May survey by Hart Research Associates.
Data watch — After Powell flagged his concerns last week about inflation expectations, we expect Fed officials and Wall Street will be closely watching the University of Michigan's final reading of consumer inflation expectations on Friday.
The preliminary reading, released the Friday before the June Fed meeting, showed a jump that rattled Powell and his FOMC colleagues. Any further signs that expectations are drifting up is another check in the "tighter policy" column.
IT'S TUESDAY — Add this one to the tight labor market file: Virgin Atlantic last week announced it has eased a ban on flight attendants showing tattoos on duty, following similar changes at Alaska Airlines and United Airlines. (Among the reasons for the change: Relaxing dress codes can help broaden the pool of job candidates.)
Have tips, story ideas or feedback? Email us at [email protected] or [email protected], or find us on Twitter @katedavidson or @aubreeeweaver.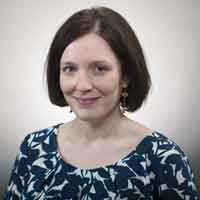 Kate Davidson is a financial services reporter for POLITICO Pro.