Lone Star State Considering Own Currency - And It's Not Just Texans Who Could Use It
Jack Davis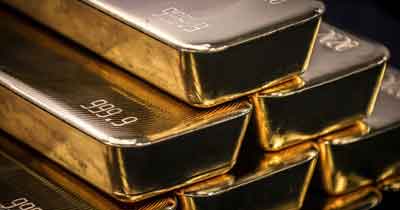 Texas could create a digital currency backed by gold and silver if a proposal in the state's Senate moves forward.
The law would allow the state to mint pure gold or silver coins based on weight and issue debit cards that have their value backed up by gold or silver, according to the Epoch Times.
The proposal would allow anyone in the world — not just Texans — to purchase gold or silver to start an account and use that for any legal purpose. The gold and silver would be held at the Texas Bullion Depository. As the value of that gold or silver rises, so does the spending power of the account holder.
The Epoch Times said the proposal is partly aimed at avoiding a federal digital dollar — a concept under consideration by the Biden administration.
States are allowed to make gold and silver coins.
Republican state Sen. Bryan Hughes, the proposal's sponsor, said it is a response to worries about bank failures, inflation and the possible creation of a federal Central Bank Digital Currency.
"We know that the dollar, of course, lost more value last year — in 2022 — than any year since 1980," Hughes said.
He said his proposal is "a hedge against inflation, a signal to the Feds that their digital dollar will not control us, and another way to pay at a very basic level."
Republican state Rep. Mark Dorazio, who drafted a bill in the House that is similar to the Senate plan, told The New York Sun that the proposal was "one way to protect Texans from out-of-control inflation."
"Constituents in my district have expressed an interest in buying gold, as well as having the ability to use it in everyday transactions," he said. Dorazio's bill failedto pass.
"We're talking about real gold and silver would have to back up every unit in this," Hughes said, according to the Austin American-Statesman. "So it's a real currency, it's not just believe it because the government says it's good."
Some voices urge caution in any type of digital currency.
"It's kind of the Wild West out there at the state and the federal level," Steve Scurlock, director of government relations for the Independent Bankers Association of Texas, said. "I think there's a lot of discussion on how to regulate and how to make it safe for those that have it, how it's processed."
Others say there is opportunity.
Kevin Freeman, an investment expert, said if Texas develops a feasible plan, it could dominate the market for digital currency, according to The Epoch Times.
"This is the first bill in modern times that addresses all of the issues and problems," Freeman said.
A release from the White House Office of Science and Technology Policy said that the Biden administration "has been closely examining the implications of, and options for, issuing a CBDC."
And that irks Republican Sen. Ted Cruz of Texas, who has proposed legislation to stop that idea in its tracks, according to Cruz's website.
"The federal government has no authority to unilaterally establish a central bank currency. This bill goes a long way in making sure big government doesn't attempt to centralize or control cryptocurrency and instead, allows it to thrive in the United States. We should be empowering entrepreneurs, enabling innovation, and increasing individual freedom — not stifling it," he said.
Republican Sen. Chuck Grassley of Iowa agreed, saying, "The American people ought to be able to spend their money how they choose without the possibility that every transaction could be tracked by the government. Policy this impactful should be made by Congress, not government bureaucrats, and our bill would ensure that no one is snooping on the finances of hardworking Americans. Every American deserves that peace of mind.




Jack Davis is a freelance writer who joined The Western Journal in July 2015 and chronicled the campaign that saw President Donald Trump elected. Since then, he has written extensively for The Western Journal on the Trump administration as well as foreign policy and military issues.