Warning: Inflation is About to Explode Higher Again...
Graham Summers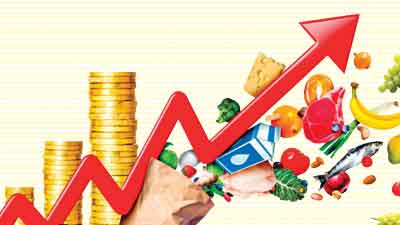 OPEC shocked the world by announcing oil production cuts of 1.6 million barrels per day starting in May.
This is a big deal for inflation.
Why?
Because as I have noted previously, the ONLY inflation data that had come down in the last 12 months was in energy prices. And that was due to the Biden administration dumping 250 million barrels of oil in the open market while OPEC was maintaining its regular production rates.
See the data for yourself… literally everything but energy prices and used car prices continues to rise…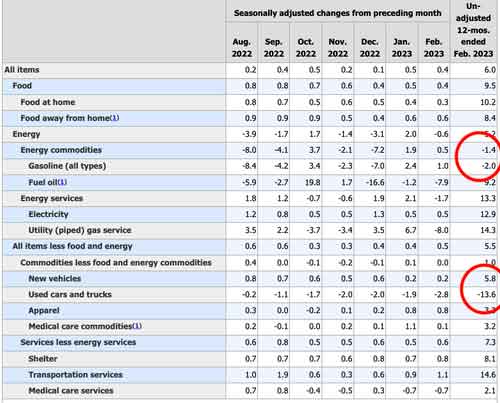 But now OPEC is cutting production at the same time that the Biden administration is set to STOP dumping oil on the market.
What does this mean?
Energy prices are about to erupt higher, pushing inflation to new highs.
Oil is already back at $80 a barrel, up from $66 per barrel a few weeks ago.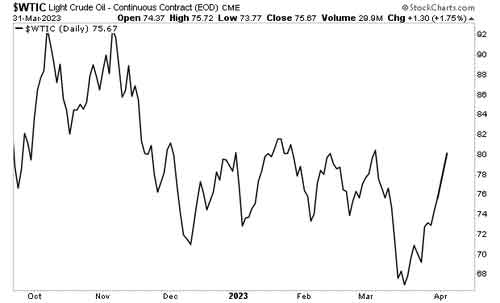 Gold has figured out what's coming already. It's rocketed from $1,600 an ounce to $2,000 an ounce and is about to break out to new all-time highs.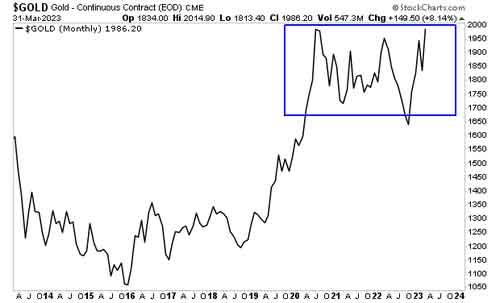 On that note, we published a Special Investment Report concerning FIVE secret investments you can use to make inflation pay you as it rips through the financial system in the months ahead.
The report is titled Survive the Inflationary Storm. And it explains in very simply terms how to make inflation PAY YOU.
We are making just 100 copies available to the public.
To pick up yours, swing by:
https://phoenixcapitalmarketing.com/inflationstorm2.html
Best Regards,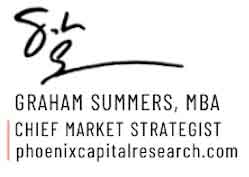 Graham Summers, MBA is Chief Market Strategist for Phoenix Capital Research, an investment research firm based in the Washington DC-metro area.

Graham's sterling track record and history of major predictions has made him one of the most sought after investment analysts in the world. He is one of only 20 experts in the world who are on record as predicting the 2008 Crash. Since then he has accurately predicted the EU Meltdown of 2011-2012 (locking in 73 consecutive winners during this period), Gold's rise to $2,000 per ounce (and subsequent collapse), China's market crash and more.

His views on business and investing has been featured in RollingStone magazine, The New York Post, CNN Money, Crain's New York Business, the National Review, Thomson Reuters, the Fox Business, and more. His commentary is regularly featured on ZeroHedge and other online investment outlets.