Warning: the Financial System is About to Lose Its Last Major Prop
Graham Summers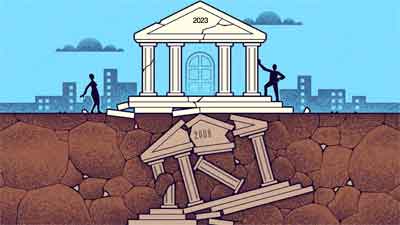 Japan just reported inflation of 3.5%.
This is a big deal. 
Why?
First and foremost, it's significantly higher than expectations: 3.5% vs 3.2%.
Secondly, it shows that inflation is turning back upwards in Japan. Last month's inflation data was 3.2% which was down from the prior month's 3.3% which was down from the prior month's 4.3%. 
Put simply, after trending down for three months, inflation is turning back upwards in Japan.
And finally… Japan remains the last central bank that is still easing monetary conditions.
The Fed is aggressively tightening monetary conditions. So is the European Central Bank as well as the Bank of England. Only the Bank of Japan remains engaged in Quantitative Easing.
With inflation coming in hot in Japan, the Bank of Japan will soon be forced to end its money printing. Which means the financial system would lose its last and final source of excess liquidity.
Put another way, the great monetary easing from 2020-2023 would completely over. Every major central bank would be tightening. Liquidity would be exiting the system at an even more rapid clip.
What do you think this would do to stocks?
My proprietary crash trigger knows. It just triggered its 3rd confirmed "SELL" signal in 25 years.
The last two time sit signaled?
2000 and 2008.
If you've yet to take steps to prepare for what's coming, we have published an exclusive special report How to Invest During This Bear Market.
It details the #1 investment to own during the bear market as well as how to invest to potentially generate life changing wealth.
This report is usually $250, but we're giving away 100 copies for FREE to those who sign up for our free daily market commentary.
As I write this, there are less than 30 left.
To pick up one of the remaining copies, use the link below…
https://phoenixcapitalmarketing.com/BM2.html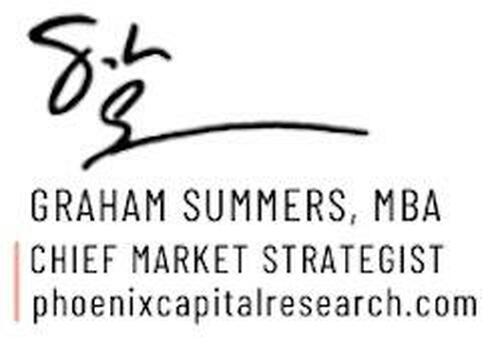 Graham Summers, MBA is Chief Market Strategist for Phoenix Capital Research, an investment research firm based in the Washington DC-metro area.

Graham's sterling track record and history of major predictions has made him one of the most sought after investment analysts in the world. He is one of only 20 experts in the world who are on record as predicting the 2008 Crash. Since then he has accurately predicted the EU Meltdown of 2011-2012 (locking in 73 consecutive winners during this period), Gold's rise to $2,000 per ounce (and subsequent collapse), China's market crash and more.

His views on business and investing has been featured in RollingStone magazine, The New York Post, CNN Money, Crain's New York Business, the National Review, Thomson Reuters, the Fox Business, and more. His commentary is regularly featured on ZeroHedge and other online investment outlets.