Where You Don't Want To Be When Things Finally Start Hitting The Fan
Michael Snyder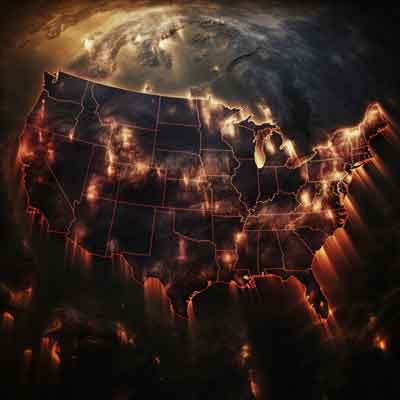 Once things start getting really crazy in this country, where you live could make all the difference.  As global events have accelerated in recent months, a number of people have been seeking my advice about relocation.  Ultimately, there is no solution that is 100 percent perfect for everybody.  But there are some general principles that I do believe apply broadly, and I will share some of those principles with you in this article.
First of all, when things finally start hitting the fan you don't want to be some place that has a high population density.
In particular, you will want to avoid the big cities, and last year we definitely witnessed a mass "exodus" from the largest cities in the country…
Last year the counties that are home to LA, Chicago and New York City suffered the largest exodus of people in the country – while tens of thousands flocked to Arizona, Texas and Florida.
Crime has become a major problem in urban areas from coast to coast, and the level of violence in this nation just continues to rise.
In fact, the mass shooting that just happened in Louisville was already the 146th that we have seen so far this year…
Kentucky is the latest state in America to be shaken by gun violence, as the mass shooting inside a Louisville bank marked the 146th in 2023.

The US reached the grim milestone on Monday of more Mass Shootings than days on Monday, which has already surpassed previous years – following the fatal shooting that left five dead, including the gunman, and eight injured at the Old National Bank.
And theft is completely and utterly out of control in many of our inner cities.  It is costing retailers billions upon billions of dollars, and that is one of the biggest reasons why Walmart just decided to shut down four "underperforming" stores in Chicago…
Walmart announced Tuesday it will abruptly close four underperforming Chicago stores, citing millions in annual losses.

The company said its eight Chicago stores collectively have not been profitable since the first opened 17 years ago. This has amounted to a loss of "tens of millions of dollars a year," according to a press release, losses that have nearly doubled over the last five years.
According to a statement that was put out by Walmart, the losses that those stores have been experiencing have "nearly doubled in just the last five years"…
"The simplest explanation is that collectively our Chicago stores have not been profitable since we opened the first one nearly 17 years ago — these stores lose tens of millions of dollars a year, and their annual losses nearly doubled in just the last five years," Walmart said in a statement.
The problem isn't that those stores weren't popular.
The problem is that they were constantly being looted.
In San Francisco, Whole Foods is closing their "flagship store" just a year after it opened…
The Whole Foods Market location in downtown San Francisco is set to close at the end of business Monday, just a year or so after opening in March of 2022, KRON4 has confirmed. Employees at the store will be transferred to other locations nearby.

"To ensure the safety of our Team Members, we have made the difficult decision to close the Trinity store for the time being," said a Whole Foods Market spokesperson. "All team members will be transferred to one of our nearby locations."
San Francisco is an ideal location for a Whole Foods store, but "deteriorating street conditions" have forced company officials to make this move…
"Deteriorating street conditions" involving drug use and crime forced the store to close, according to one City Hall official quoted in the report.

The news didn't shock some journalists and Bay Area residents, who blamed city and state leadership for the city's growing problems with crime and homelessness.
Sadly, the entire state is rapidly falling to pieces, and that has resulted in California losing approximately half a million people over the past few years…
California's population fell by 500,000 people between April 2020 and July 2022, Fox News previously reported.

"Sure San Francisco continues to decline rapidly, with Whole Foods closing just a year after opening due to rampant crime & drug dealing after SF lost ~8% of its population from 2020-2022, but hey, at least Gavin Newsom is lecturing Ron DeSantis on how to be a successful governor," he tweeted sarcastically.
Of course most of my readers are not located in core urban areas.
But those that are living in the suburbs are not safe either.
When economic conditions get bad enough, many of the criminals in the big cities will be coming out to the suburbs to look for easy prey.
With that in mind, I am encouraging people to consider moving away from large metropolitan areas entirely.
If you are considering such a move, I would also avoid anywhere that is experiencing persistent drought.  That would include much of the Interior West, although some areas have been blessed with quite a bit of precipitation lately.
I would also keep potential natural disasters in mind when selecting a new destination.
Personally, I would not move anywhere close to the New Madrid fault zone.  If you do not understand why, there is an entire chapter in my latest book that explains this.
I would also avoid both coasts.
The west coast is way overdue for a major seismic event.  Scientists assure us that it is just a matter of time before "the Big One" strikes, and you don't want to be anywhere around when that happens.
On the east coast, there is the potential for a giant tsunami to completely wipe out our major cities.  In particular, the terrain of Florida is extremely flat and so there would be very little resistance if a giant tsunami were to start ripping across the state.
And unless you want to die a very quick death once a nuclear war starts, I would highly recommend not living near a military base or a nuclear missile silo.
Once you account for all of the factors that I have mentioned in this article, that doesn't leave a whole lot of areas to choose from.
And the real estate in such highly desirable areas has become quite expensive.
But the longer you wait, the more difficult it is going to become to relocate.
Global events are starting to spiral out of control, and I fully expect that they will accelerate even more during the months ahead.
Michael's new book entitled "End Times" is now available in paperback and for the Kindle on Amazon.com, and you can check out his new Substack newsletter right here.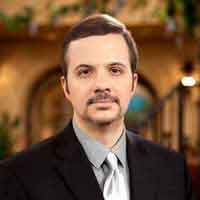 My name is Michael Snyder and my brand new book entitled "7 Year Apocalypse" is now available on Amazon.com.  During this season, I would like to encourage you to send digital copies of my new book to your family and friends as gifts.  That will help to support the work that I am doing, and it will help to multiply the impact of the book.  In addition to my new book I have written five other books that are available on Amazon.com including  "Lost Prophecies Of The Future Of America", "The Beginning Of The End", "Get Prepared Now", and "Living A Life That Really Matters". (#CommissionsEarned)  By purchasing the books you help to support the work that my wife and I are doing, and by giving it to others you help to multiply the impact that we are having on people all over the globe.  I have published thousands of articles on The Economic Collapse Blog, End Of The American Dream and The Most Important News, and the articles that I publish on those sites are republished on dozens of other prominent websites all over the globe.  I always freely and happily allow others to republish my articles on their own websites, but I also ask that they include this "About the Author" section with each article.  The material contained in this article is for general information purposes only, and readers should consult licensed professionals before making any legal, business, financial or health decisions.  I encourage you to follow me on social media on Facebook and Twitter, and any way that you can share these articles with others is a great help.  During these very challenging times, people will need hope more than ever before, and it is our goal to share the gospel of Jesus Christ with as many people as we possibly can.