Fire! Fire Sale of Failed Bank Assets Speeds Plunge of CRE Values
(CMBX S15 Falls To 71.92 As Fed Strangles Economy)
Anthony B. Sanders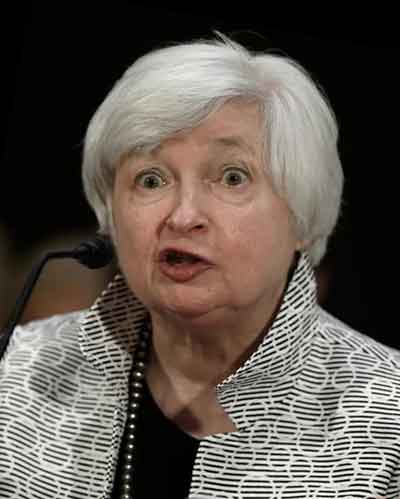 US Treasury Secretary Janet Yellen is the God of Hellfire!
Thanks to Yellen's catestrophic Too-Low-For-Too-Long (TLFTL) and insane Federal spending, we are seeing the aftermath of The Fed trying to fight inflation. A fire sale of failed bank assets!!
With interest rates still rising, prices retreating and credit evaporating—and a stressed-out banking system moving to shore up balance sheets—expect more fire sales of older CMBS loans and an acceleration of plunging CRE values in markets across the US.
Last month, a fire sale of CMBS loans was lit as $72B in assets from the failed Silicon Valley Bank (SVB) were sold. The SVB assets—including about $13B in real estate exposure and at least $2.6B worth of CRE loans—were sold at a discount of $16.5B, which translates into about 77 cents on the dollar, according to a report in MarketWatch.
The Federal Deposit Insurance Corp. has lit a fuse on an even larger fire sale of assets—a bonfire in terms of CRE loans—for NYC-based Signature Bank, which like SVB was a regional bank that collapsed and was taken over by regulators last month.
FDIC last week tapped Newmark to sell $60B in assets held by Signature, according to the Wall Street Journal, including nearly $36B in CMBS loans backed primarily by multifamily properties, the lion's share of them in New York City. Since 2020, Signature initiated more than $13.4B in loans backed by NYC buildings, the most of any lender.
Experts who specialize in pricing CRE loans believe a discounted sale as large as the disposal of Signature's assets will speed a markdown of valuations by banks who until recently have been reluctant to set off a downward spiral. The 77 cents on the dollar benchmark established by the SVB sale likely will be the top end of where prices are heading, the experts say.
"The SVB trade created a baseline for the market. To me, that's the top end, not the bottom end, for CRE loans," David Blatt, CEO of CapStack Partners, told MarketWatch. CapStack is a credit fund that buys CMBS loans from banks and originates short-term bridge loans and mezzanine debt.
"What everybody has been operating under is this hold-to-maturity veneer," Blatt said, referring to banks that have continued to value loans at 100 cents on the dollar, known as par.
In the wake of the SVB asset sale, "there's just no way these things get resolved at par," Blatt said, adding "the write-down is kind of implied."
"Everybody is dusting off their old playbook. There just hasn't been [as] much distress for years," Jack Mullen, founder of Summer Street Advisors, told Marketwatch. "People are not going to let it carry into next year. On the regulatory side, it's coming to the front of the line. People are super-mindful about it."
The rising cost of debt was cutting into the value of older, low-coupon loans before SVB and Signature were shut down. Now, everyone is guessing how low will prices go on CMBS loans in the wake of the fire sales of the fallen lenders' portfolios.
A recent advisory from Cohen & Steers estimates the decline in values will likely be at least 25%. Loans associated with multifamily properties won't be immune from the valuation hit; apartment rents declined for the fifth time in six months from January to February.
For office properties, especially in Manhattan, the decline in value will be much steeper. Older NYC office properties are facing a cliff-diving plunge of up to 70%.
CMBX S15 is plummeting like a paralyzed falcon after The Fed started raising rates.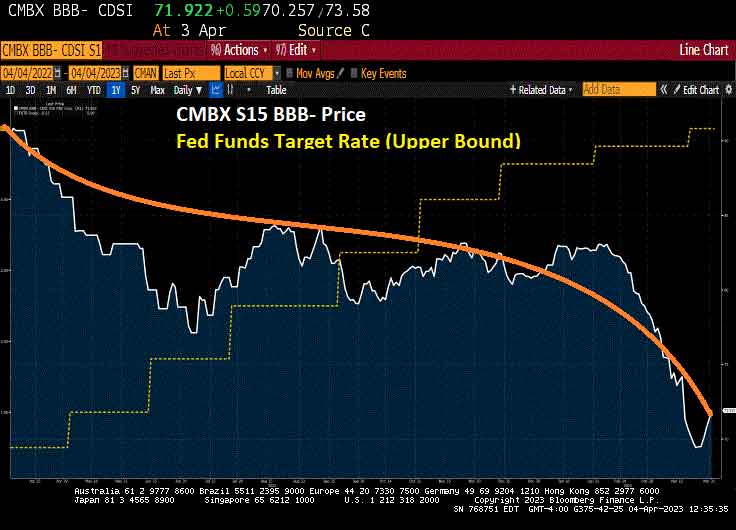 As bank deposits continue to crash and burn.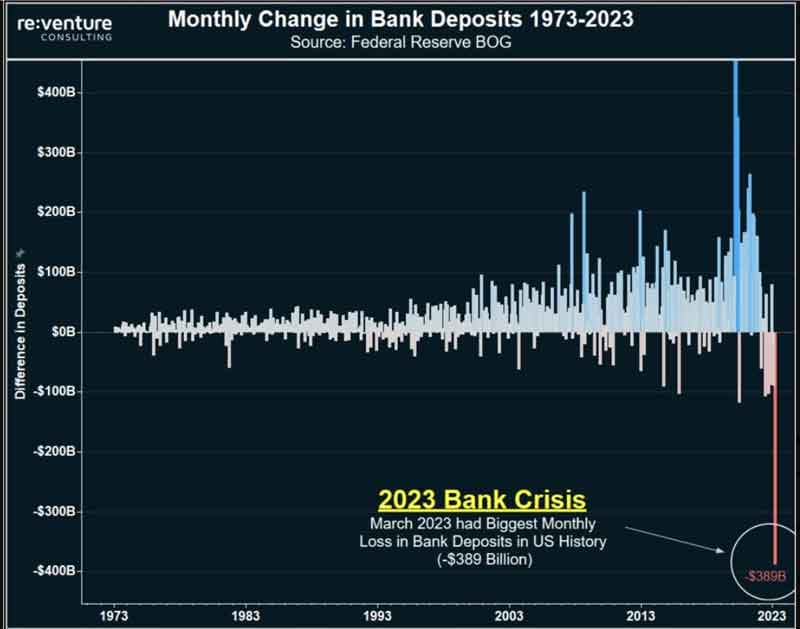 Now we have banks tightening lending standards.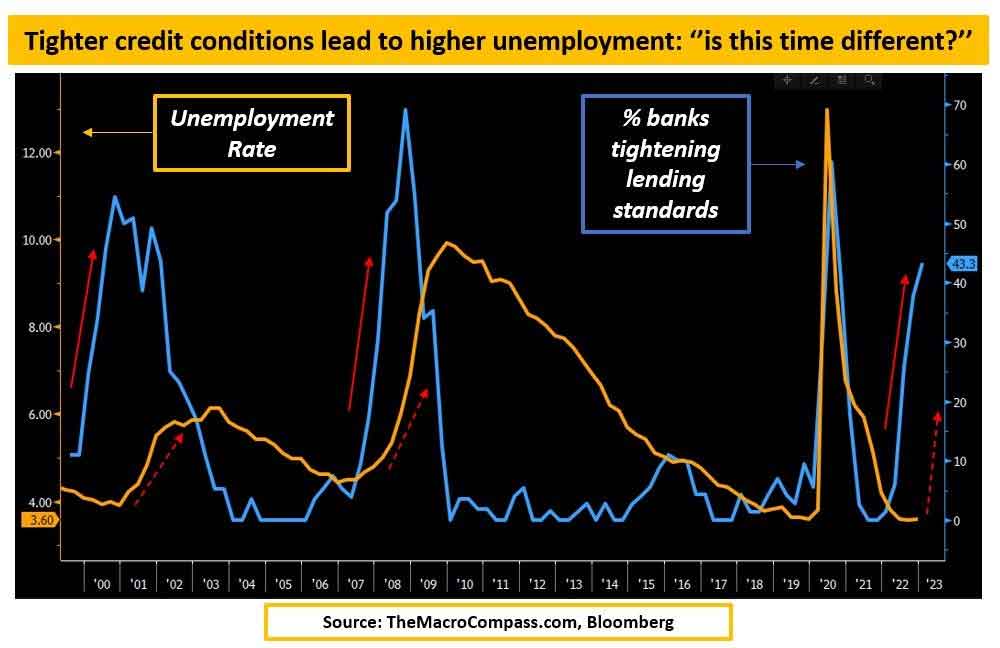 So instead of The Boston Strangler, we have Yellen as the DC Strangler.



 

 

 

 

Confounded Interest; A daily Business and Investing podcast