The Condition Of Our Society Has Never Been This Bad,
And It Is Only Going To Get Worse…
Michael Snyder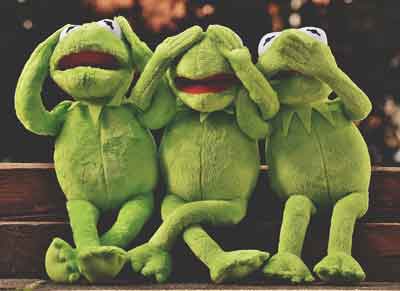 A lot of people seem shocked that the fabric of our society is steadily unraveling all around us, but the truth is that this shouldn't come as a surprise to anyone.  What we are witnessing is simply the law of cause and effect in action.  We have discarded the values that this nation was founded upon, and we have replaced them with new "values" that are diametrically opposed to the old values.  So now we live in a hellhole of our own making.  Just about every form of evil that you can possibly imagine is exploding in our society, and crime rates have been rapidly rising all over the nation.
Let me give you an example of what I am talking about.  Earlier this week, CashApp founder Bob Lee was brutally stabbed to death as he walked through one of San Francisco's wealthiest neighborhoods…
Father-of-two Lee, 43, was knifed multiple times in the chest early Tuesday as he strolled through the progressive city's well-heeled Rincon Hill neighborhood while on a business trip.
He probably assumed that it was still okay to walk through the "safe" parts of San Francisco late at night.
Unfortunately, the entire city is now teeming with predators, and so far in 2023 violent crime is even more of a problem than it was last year…
Since the pandemic, crime has spiraled in the Golden City. Homicides are up 20 percent in the last year, robbery has climbed 14 percent, arson is up 6 percent and assault ticked up by 2 percent.
At this point, nobody can deny the truth.
San Francisco is one of the most prosperous cities in the entire country, but even though the city is swimming in mountains of cash violent crime is completely out of control.
In fact, Twitter CEO Elon Musk says that he personally knows "many people" that have "been severely assaulted"…
Twitter and Tesla CEO Elon Musk was among a host of tech leaders hitting out at the lawlessness in the wake of Lee's slaying, writing on Twitter: 'Many people I know have been severely assaulted.

'Violent crime in SF is horrific and even if attackers are caught, they are often released immediately.'
I have no idea why so many politicians believe that putting violent criminals back into the streets is a good idea.
In Los Angeles, an incredibly foolish plan to "decarcerate" L.A. jails is currently being considered…
The Los Angeles County Board of Supervisors is considering a plan to "decarcerate" jails by citing and releasing anyone with bail at $50,000 or less, city documents show.

An agenda item has been added to the board's Tuesday meeting titled "Los Angeles County to Take Actionable Next Steps to Depopulate and Decarcerate the Los Angeles County Jails," Fox News has learned

The measure was introduced by Supervisors Lindsey Horvath and Hilda Solis, both Democrats, and only has one public comment attached to it.
What do you think this plan would do to violent crime rates in Los Angeles?
The answer is obvious.
Every decision has consequences, and our society has become a nightmare because of countless decisions that we have collectively made over the decades.
Right now, law and order is breaking down all over the country, and criminals are becoming more brazen than they have ever been before.  For instance, just check out what a team of burglars just pulled off in the Seattle area…
Burglars who got away with more than 400 electronics from the Apple retailer at Alderwood Mall made their entry point by cutting through the bathroom wall of the neighboring espresso machine store, the Lynnwood Police Department (LPD) confirmed.

The owner of the neighboring business says he's grateful no one was hurt because the $500,000 theft happened while the store was closed.
Needless to say, crime has become a massive problem on the east coast as well.
In the Big Apple, auto theft was "up a stunning 32% last year"…
Car theft spiked during the pandemic and hasn't returned to pre-pandemic levels, the report says. Grand larceny of vehicles in New York was up a stunning 32% last year, more than any other felony. According to Sewell, most thefts are taking place in the Bronx and northern Manhattan.
Wasn't Eric Adams elected to get crime under control?
Obviously it isn't working so far.
But of course this crisis is not going to be solved by kicking out one group of corrupt politicians and bringing in another group of corrupt politicians to replace them.
Sadly, our problems go much deeper than that.
The truth is that millions upon millions of young Americans have a completely twisted view of reality at this point.  Most of them spend multiple hours every single day on their phones, on their computers or watching television.  Virtually all of the "programming" that they are consuming has been training them to view the world a certain way, and often that has extremely tragic results.
Just days after the horrific mass shooting that we witnessed in Nashville, another young person was planning "to attack three schools and churches in Colorado"…
A transgender teen is in custody after authorities say they recovered a manifesto detailing her plan to attack three schools and churches in Colorado just four days after Audrey Hale murdered six people at the Covenant School in Nashville.

William Whitworth, 19, who goes by the name Lilly and is referred to with female pronouns in arrest documents, was arrested on March 31.
We should be thankful that the police were able to intervene in time.
But overall, during the first three months of this year violent attacks on churches in the United States were up 288 percent compared to the same three months in 2022…
In all, assailants attacked churches 69 times in the first three months of 2023, compared with 24 such acts during the same period last year, a 288% increase. The rising tempo of anti-Christian assaults—which includes arsons, bomb threats, vandalism, and sacrilege—has affected places of worship in 29 states.
Sadly, this is just the beginning.
As the "values" of our society continue to be transformed, more chaos is inevitable.
And the biggest killers are not the violent predators that are roaming our streets.
As I will detail in a bombshell article that I will post later today for my paid subscribers on Substack, the biggest killers of all are those that roam the halls of power all over this nation.
From the very top to the very bottom, our entire society has become infused with great evil.
Let us hope that America chooses to reverse course soon, because if we stay on the path that we are currently on things will not end well for us.
Michael's new book entitled "End Times" is now available in paperback and for the Kindle on Amazon.com, and you can check out his new Substack newsletter right here.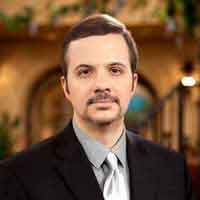 My name is Michael Snyder and my brand new book entitled "7 Year Apocalypse" is now available on Amazon.com.  During this season, I would like to encourage you to send digital copies of my new book to your family and friends as gifts.  That will help to support the work that I am doing, and it will help to multiply the impact of the book.  In addition to my new book I have written five other books that are available on Amazon.com including  "Lost Prophecies Of The Future Of America", "The Beginning Of The End", "Get Prepared Now", and "Living A Life That Really Matters". (#CommissionsEarned)  By purchasing the books you help to support the work that my wife and I are doing, and by giving it to others you help to multiply the impact that we are having on people all over the globe.  I have published thousands of articles on The Economic Collapse Blog, End Of The American Dream and The Most Important News, and the articles that I publish on those sites are republished on dozens of other prominent websites all over the globe.  I always freely and happily allow others to republish my articles on their own websites, but I also ask that they include this "About the Author" section with each article.  The material contained in this article is for general information purposes only, and readers should consult licensed professionals before making any legal, business, financial or health decisions.  I encourage you to follow me on social media on Facebook and Twitter, and any way that you can share these articles with others is a great help.  During these very challenging times, people will need hope more than ever before, and it is our goal to share the gospel of Jesus Christ with as many people as we possibly can.