Inflation May Take the Food out of Your Mouth before it Goes Away

David Haggith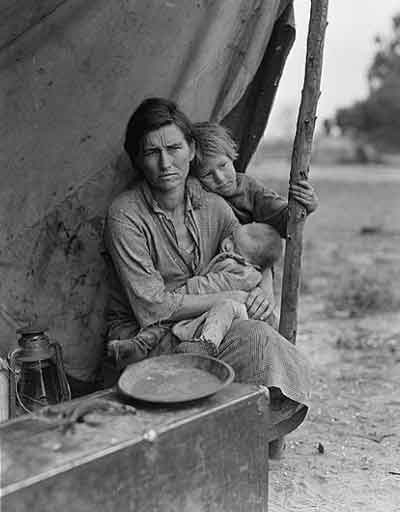 So much has happened with the rise of inflation and so much is continuing to crowd in behind the scenes on the production end that I believe we will see inflation burning hotter for longer in the months ahead. Those saying we are nearing peak inflation are as wrong as they were when they said it months ago and as wrong as they were when they said "inflation is transitory" a year or more ago. 
Stay with the person who has consistently been telling you that entire time that inflation would flame up hotter and brighter until it burned the Fed's backside off, forcing the Fed forward into tightening sooner than it had first implied and then faster and shoving bond yields into the air as soon as the Fed relinquished its fierce grip on the bond market by ending its quantitative easing.
Data released last week by the Bureau of Labor Statistics showed that inflation had climbed 8.5 percent in March compared to a year ago — the largest increase since 1981. There were gains nearly across the board, with energy, shelter and food prices all soaring at record rates.

NBC
With consumer inflation having hit a 41 year high, some people must have looked at that and figured by gut instinct that inflation had to be nearing a top. After all, if measured the same way inflation was measured back in the seventies and eighties, that would be around 17-18%, the highest anyone alive today has seen. So, it must be topping out, right? 
To support what they wanted to believe, many economists and analysis dug down to look at coreinflation (the measure that cuts out the things you feel the most) and noticed its rate of rise had backed off in the last CPI data, providing an easy path to concluding inflation is peaking. 
According to a number of Wall Street banks, today's scorching number was indeed the peak of the inflation wave, and over the past few hours many more have joined them including Goldman…

Zero Hedge
I, however, see zero real-world support for their wishful thinking, and I don't write by what I wish were true. It is easy to see why they would like to think we must surely be reaching a top:
I, however, am not going by charts. I'm looking at underlying fundamentals. I started arguing back in Trump's last summer as president, when consumer inflation was practically invisible, that inflation was growing deep down on the producer end due to shortages that came about from the spring Covid lockdowns combined with the ample spreads of helicopter money during those months. I said that would eventually push up to the consumer end. Some people at the time time told me I was a moron because inflation was almost nil. You couldn't see any increase at all in the CPI measure. When inflation did start to push above the surface in early 2021 CPI prints, they said the Fed knows a lot more than I ever dreamed of knowing, and the Fed was saying inflation was transitory; so, I only graduated from moron to idiot. 
However, the logic I was applying certainly proved to be the reliable way of seeing what was coming, so let's ignore, as I've counseled all along the way, the voices that blithely say this is going away or is peaking due to what is showing up run CPI charts at the moment. They are simply refusing to look at the reality all around them. Let's look, again, at inflation on the production side because that is the source of consumer inflation. That is the inflation that has not yet hit consumer prices or is only beginning to hit them. 
That look up the pipeline and at the fundamentals around us will give us a much clearer view of whether consumer inflation is peaking, rather than looking at the curve of a CPI graph or a one-quarter peak in core inflation to see if overall consumer inflation is rounding off. By looking up the pipeline, we can see what is coming at us. Information in graphs only presents inflation that has already happened, and a rest is no assurance it is over when new fundamental forces are tearing apart the fabric of the entire global economy.
A quick look up the producer pipeline
The Producer Price Index (PPI) measures prices charged by producers to either warehouses or retailers. You don't have to direct your flashlight far up the pipeline to see the rush that is heading your way.
We haven't seen anything like that in a long, long time! In fact, I believe this is an all-time high. Now with that bit of staggering you see at the top, the chart looks like it could be slowing down, and and all-time high would give reason to believe this must be topping out. However, slowing down for producer price increases today (IF that is even what the staggering indicates) doesn't mean slowing down for consumers for, at least, a couple of months lag time as things move through warehouses to store shelves, and things could still stagger higher for a lot longer on the producer side. Those last staggered months, however, show what is about to come out of the pipe as additional inflation at a store near you.
That is twenty-three straight months of producer price increases and still climbing; and, while it is staggering a bit at the top, it's still quite steep and rising. (While I'm not going by CPI graphs, I want to make clear that even the PPI graphs that actually are forward indicators don't look all that promising.)
The following graph attempts to indicate the extent to which retailers or wholesalers, where there is a middleman, have been able to fully pass along their rising costs to consumers (the green zone) or the extent to which they have had to absorb rising prices from producers (the red zone) that they were not able to fully pass along to consumers (even though they may have raised retail prices quite a bit):
As much as consumer prices have risen in the last two years, this gives you sense of how much more they would have had to rise for wholesalers and retailers to get back to even on their own rising costs of goods sold. This indicates the extent to which they've absorbed those costs by way of diminished profit margins. You can see they are looking a bit stretched on the deep end, making them less able to keep absorbing those costs. They absorb them because they'd rather do that than destroy demand, and they don't feel they could raise prices to consumers much further without destroying demand.
So, something has got to give as you can only stretch along on thinner margins for so long.
How commodities speculators play games with producers that you pay for
From there, you look further down the pipe to what is happening to the costs producers have to pay (as opposed to the prices they are charging wholesalers on the things they produce) to see if that staggering in the prices they are charging at the top is going to slow down or keeping rising. By doing that, you can look way up the pipe — six months to a year.
Here are some recent examples of what is happening on the producers cost side for the materials they buy — commodities:
Corn futures just hit $8 a bushel, which is the highest price since 2012. If you're making breakfast cereal today, you may be buying corn on futures contracts in order to lock in your supply for the cereal you will be making a a few months from now with the corn scheduled for delivery in six months. Right now, as a producer of breakfast cereal, here is what has happened to your corn prices: The cereal you are making today and sending to warehouses and stores in the next week or two was made from corn you bought, say, three months ago and then had delivered two weeks ago. So, factor that in as you slide along the graph of corn futures:
Obviously, if the cereal you are putting out today was made with corn on a contract you bought near the start of the year, you paid about $6 per bushel for the corn, and that was still higher than what you paid three months before that. Now the price of corn you are paying today for the cereal you will soon be making is $8 per bushel. So, the corn component of your cereal price to the retailer is going up 33% when that cereal goes to market, and then the retailer will mark up that rise in its own costs by its own profit margin. So you get an idea of where the price of your corn flakes will be down the road when the inflation on corn bought today for that time hits the market. Today, the producer can absorb rising costs because today's cereal is using the corn he contracted for back in January. In a few months when the new corn arrives, he will have to pass along those higher costs.
Commodity prices have been skyrocketing for some time and have started rising again due to the war and sanctions. In the case of corn, the rise is due in part to speculators buying corn they never intend to use. This kind of casino play by the rich is a killer for consumers. Investors get a lock on large volumes of corn and then hope to sell it for a significant gain when some breakfast-cereal manufacturer buys its next corn shipment. These are mostly very large companies that put locks on large amounts of grain. They may be buying futures on corn that hasn't even been planted yet, just as a big company like Kellogg's might do to make sure it has locked in what it will need in the future at a price it can accept compared to what it thinks it will pay in the future.
Thus, the commodities market is a highly speculative casino, but, unlike the stock market, it is also filled with a lot of players who actually need the item they are bidding on in order to use it who have to compete with all the speculators that have no intention of using it. As a result, when the breadbasket of Europe, named Ukraine, shuts down its corn exports by decree because it thinks it will barely have enough to feed its own people by the end of the year, and when Russia is shut out by sanctions, then everyone bids the price of corn up, and your cereal rises astronomically down the road due to rampant speculation when that corn is finally delivered, processed and goes out the door as a product you buy.
Here is what is anticipated for Ukraine's corn harvest this year:
 

Seeing the Great Recession Before it Hit

My path to writing this blog began as a personal journey. Prior to the start of this so-called "Great Recession," my ex-wife had a family home that was an inheritance from her mother. I worked as a property manger at the time, and near the end of 2007, I could tell from rumblings in the industry that the U.S. housing market was on the verge of catastrophic collapse. I urged her to press her brothers to sell the family home before prices dropped. The house went on the market and sold right away — and just three months before Bear-Stearns and others crashed, taking the U.S. housing market down for the tumble. Her family sold at the peak of the market.