The National Debt Clock: A Ticking Time Bomb
Mark Alexander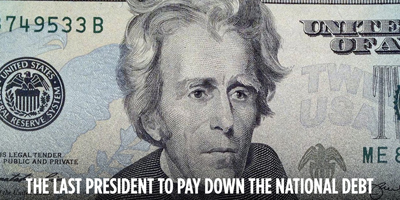 Does anyone actually care?
At the moment, our national debt exceeds $28 TRILLION — about 80% held as public debt and the rest as intragovernmental debt. That is $225,000 per taxpayer. Federal annual spending this year is almost $8 trillion, and more than half of that is deficit spending — piling on the national debt.
If that sounds like a big number, it isn't the real number. Fact is, the total debt, including unfunded debt(Medicare, Medicaid, pensions, and the 600-pound Social Security gorilla), is estimated at more than $132 TRILLION, or about $850,000 per taxpayer.
Now do you feel better about the mere $28 trillion national debt?
For the record, the last time U.S. debt was completely paid up was in 1835, when President Andrew Jackson insisted the entire debt be paid. Joe Biden has promised to get Jackson off the $20 bill and replace him with Harriet Tubman, one of my personal historic heroes. I would suggest replacing the penny's embossment of that racist Abe Lincoln with Jackson's profile, because a penny is about the buying power that a Jackson $20 bill is going to have if somebody does not say, "Enough."
But does anybody really care?
Bolstering the economy against the devastating impact of the ChiCom Virus pandemic raised our national debt by almost 30%. The great irony, of course, is that China created the virus, which may have been intentionally released, and the biggest beneficiary of the impact on the rest of the world was Red China. (Oh, and another irony: The second-largest foreign holder of U.S. debt is … Red China.)
The good news at the moment is that the U.S. economy is resilient and robust and recovering, and there is a bigger surge in pent-up, post-pandemic economic activity coming.
That is precisely why Biden's $2 trillion so-called "infrastructure plan," 95% of which is funding leftist political agenda wish lists, should end up on a legislative trash heap. (Spoiler alert: It won't.) Of course, that's just Part 1 of Biden's big spending bonanza. Part 2 will be another $2 trillion plan coming soon.
For years, I have argued that the only way to reduce the national debt in real dollars is to deflate the cost of that debt by way of inflation. Is that the big macro-economic plan? Assuming economics is an actual "science," maybe.
But here is what I can tell you, and you can take this to the bank. As soon as the Biden/Harris regime was inaugurated, the inflation warning bells started ringing. It turns out that debt accumulation does matter.
The Consumer Price Index, a cross-section measure of inflation on consumer products, rose 0.6% in March — much higher than expected and the biggest jump since August 2012. But the CPI has some big holes in what it measures, and the real CPI is higher. The immediate impact is being felt in bigger grocery bills. 
Of course, Biden's plan to "tax businesses" is a consumer tax that will also show up in consumer goods and services.
I have personally noted an increase in the incidence of concealing inflation, as producers are putting less product in the same size packaging.
Likewise, the Producer Price Index, prices paid for services and materials by businesses, also surged higher than expected by "the experts." (If you're a visual learner, check out these graphics.)
At the moment, a greater peril and more imminent threat to the U.S. is the dramatic increase in Chinese and Russian aggression globally — the direct result of replacing Donald Trump with President Post Turtle. But inflation, Jimmy Carter style, is on our near horizon.
Follow Mark Alexander on Twitter.
Semper Vigilans Fortis Paratus et Fidelis
Pro Deo et Libertate — 1776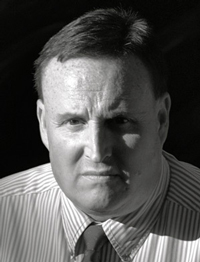 Mark Alexander is Executive Editor and Publisher of The Patriot Post, the Internet's highly acclaimed Journal of American Liberty. His academic background in government and policy combined with his occupational experience ensure his perspective as an essayist and analyst reflects the grassroots conservatism of the heartland rather than ubiquitous Beltway news and opinion.

His heritage is Scots-Irish, though he does not identify as a "hyphenated American." His is among the "First Families of Tennessee," having settled in East Tennessee prior to statehood. He is the product of a proud military legacy, including veterans of the Revolutionary War — his Tennessee militia ancestors fought at King's Mountain and on to the War's conclusion at Yorktown. His family line includes those who fought in the War of 1812 and the War Between the States (including Medal of Honor recipient George Lewis Gillespie). He is a descendant of WWI and WWII Navy aviators. His father was a Corsair pilot and his uncles were also WWII vets, one Army and one Marine.

Alexander attributes the character-rich content of his columns to the "Greatest Generation" values modeled by his parents — the timeless traits of duty, honor, courage, citizenship, service and compassion. Typical of many in his generation, Alexander learned the merits of hard work and civic responsibility early. His elementary school afternoons were spent sorting and delivering groceries for a local produce store, and his summers mowing lawns. At age 13, he became his community's youngest volunteer firefighter, and completed EMT training at 16. In high school, he learned about publishing as a print-shop apprentice for a manufacturing plant. At age 19, he completed certification from a state police academy and worked four years as a uniformed patrolman while completing his undergraduate degree.

Placing a high premium on his family's military heritage, Alexander volunteered for military service in 1979 during the Iran hostage crisis, but his aspiration to become a Naval aviator was cut short due to a disqualifying injury.

He went on to earn graduate degrees in both psychology and public affairs, and is the recipient of certifications from both military and civilian professional advancement programs. He is a graduate of the National Defense University and annual participant of national security forums at both the Air and Naval War Colleges.

Alexander received an executive level appointment to a national security post under President Ronald Reagan, and was reappointed to that post under President George H. W. Bush, Bill Clinton and President George W. Bush. He resigned that appointment in 2012 after the re-election of Barack Obama.

Between 1987 and 1996, he consulted with presidential and congressional campaigns on topics ranging from critical national security interests to policy issues regarding the First, Second and Tenth Amendments to our Constitution.

In 1996, Alexander merged his interests in history, policy and national security, and launched the online journal The Federalist — now published as The Patriot Post. (Read more about The Patriot Post.)

Mark Alexander is a Life Member of the Naval Institute and Air Force Association, and supporting member of their academic foundations. He is a Life Member of the National Rifle Association and a professional member of other associations. He serves on local, state and national organization boards. He and his family reside in the eastern mountains of the Great State of Tennessee.