Guess Who Is Now Warning That "Commercial Real Estate Is In Trouble"?
Michael Snyder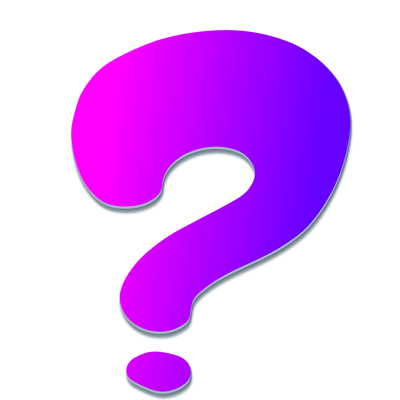 What will our financial system look like once the 20 trillion dollar commercial real estate industry implodes?  You might want to start thinking about that, because the truth is that the industry is in a tremendous amount of trouble.   Occupancy rates are extremely low and getting lower, rising interest rates have created all sorts of havoc, and now many of the small and mid-size banks that the industry depends upon for financing are in serious jeopardy.  In essence, the commercial real estate industry is facing a "perfect storm" of nightmares, and this crisis is only going to escalate in the months ahead.
I may sound like a broken record to some of my readers, because I have been warning about a commercial real estate crash for some time.
But now what is happening is so obvious that even CNN is sounding the alarm…
After decades of thriving growth bolstered by low interest rates and easy credit, commercial real estate has hit a wall.

Office and retail property valuations have been falling since the pandemic brought about lower occupancy rates and changes in where people work and how they shop. The Fed's efforts to fight inflation by raising interest rates have also hurt the credit-dependent industry.

Recent banking stress will likely add to those woes. Lending to commercial real estate developers and managers largely comes from small and mid-sized banks, where the pressure on liquidity has been most severe. About 80% of all bank loans for commercial properties come from regional banks, according to Goldman Sachs economists.
Amazingly, what you just read are three paragraphs from CNN that are completely factually accurate.
Needless to say, that doesn't happen too often these days.
But at this point there is no debate about what is happening to commercial real estate.  In fact, short sellers are aggressively shorting the industry right now because they all want a piece of the carcass…
Recently, short-sellers have stepped up their bets against commercial landlords, indicating that they think the market will continue to fall as regional banks limit access to credit. Real estate is the most shorted industry globally and the third most in the United States, according to S&P Global.
This is going to be such a disaster.
But don't just take my word for it.
According to Elon Musk, the commercial real estate crisis is "by far the most serious looming issue" facing our economy…
I don't know if I would go quite that far, but I totally agree that we are headed for a commercial real estate implosion that is absolutely unprecedented in U.S. history.
Of course many would argue that it has already begun.
In recent weeks, we have witnessed a long list of high profile failures…
The examples of large owners and prominent addresses in major markets abound.

Aside from Brookfield's default in Downtown Los Angeles the other dominos include RXR, which is negotiating with lenders to convert two New York City office buildings to residential. In Washington, D.C., a $38.1 million commercial mortgage-backed securities (CMBS) loan on an office building that houses the U.S. Department of Treasury is headed to special servicing. And, in perhaps the most substantial sign of distress, Columbia Property Trust, which owns in San Francisco, New York and Washington, defaulted in February on $1.7 billion in debt backed by seven of its office buildings.
And this comes at a time when the entire economy is starting to tremble.
The St. Louis Fed Financial Stress Index just hit its highest level since the early days of the COVID pandemic, and the Dallas Fed Manufacturing Outlook Survey has now been in negative territory for 11 months in a row…
For the 11th month in a row, The Dallas Fed Manufacturing Outlook survey printed negative (signaling contraction) in March, dropping to -15.7 (from -13.5), significantly below the -10.0 expected bounce.

The new orders index was negative for a 10th month in a row and came in at -14.3, little changed from February. The growth rate of orders index was also negative and largely unchanged, at -15.2.
As economic conditions continue to deteriorate, a lot more Americans are going to be losing their jobs.
And that even includes people working at some of the largest and most successful companies in the entire country.
For example, Disney has announced that it will actually be conducting three rounds of mass layoffs…
In a company-wide message obtained by FOX Business on Monday, Disney CEO Bob Iger updated employees on the cuts expected to take place at the entertainment giant, saying the "first group of impacted employees" would receive notification they were being laid off "over the next four days." Senior leaders at the company had been "working closely with HR to assess their operational needs" over the past handful of months, he said.

Two other rounds of layoffs will follow the one starting this week, with Iger telling Disney employees the "second, larger round" will take place in April and the third slated for "before the beginning of the summer," according to the memo. The layoffs will ultimately trim Disney's headcount by about 7,000 workers.
I am sure that many of you are asking the same question that I am asking.
Why don't they just fire all 7,000 workers at once?
Laying off workers in waves is just going to create a lot of anxiety.
Maybe that is what they want.  After all, Disney has gotten really "weird" in recent years.
If it was me, I wouldn't want workers stressed out for the next few months as they wonder whether they will survive the cuts or not.
But as our banking crisis rolls on, there is going to be so much stress all over America throughout the rest of 2023.
Just like in 2008, vast numbers of hard working Americans will be losing their jobs, and there will be so much emotional pain.
If you have a job that you cherish, try to hold on to it as tightly as you can, because good jobs will soon become a very precious commodity in this nation.
Michael's new book entitled "End Times" is now available in paperback and for the Kindle on Amazon.com, and you can check out his new Substack newsletter right here.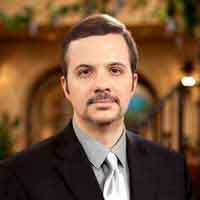 My name is Michael Snyder and my brand new book entitled "7 Year Apocalypse" is now available on Amazon.com.  During this season, I would like to encourage you to send digital copies of my new book to your family and friends as gifts.  That will help to support the work that I am doing, and it will help to multiply the impact of the book.  In addition to my new book I have written five other books that are available on Amazon.com including  "Lost Prophecies Of The Future Of America", "The Beginning Of The End", "Get Prepared Now", and "Living A Life That Really Matters". (#CommissionsEarned)  By purchasing the books you help to support the work that my wife and I are doing, and by giving it to others you help to multiply the impact that we are having on people all over the globe.  I have published thousands of articles on The Economic Collapse Blog, End Of The American Dream and The Most Important News, and the articles that I publish on those sites are republished on dozens of other prominent websites all over the globe.  I always freely and happily allow others to republish my articles on their own websites, but I also ask that they include this "About the Author" section with each article.  The material contained in this article is for general information purposes only, and readers should consult licensed professionals before making any legal, business, financial or health decisions.  I encourage you to follow me on social media on Facebook and Twitter, and any way that you can share these articles with others is a great help.  During these very challenging times, people will need hope more than ever before, and it is our goal to share the gospel of Jesus Christ with as many people as we possibly can.