Prepare for governments to push CBDCs in the wake
of the Silicon Valley Bank collapse
Mike Adams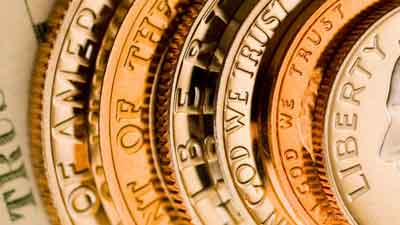 Over 100 of the world's governments are planning to push central bank digital currencies (CBDCs) and the collapse of Silicon Valley Bank may have given them the perfect opportunity to introduce this nightmarish surveillance tech.
(Article by Tom Parker republished from ReclaimTheNet.org)
The heightened fear of bank runs and the growing calls for more government controls to prevent another Silicon Valley Bank-style event has created space for governments to swoop in and present CBDCs as the solution.
Prepare for these talking points to become prominent as governments ramp up their efforts to push CBDCs:
Within days of Silicon Valley Bank's failure, it was described as the "first social-media fueled bank run in history" and fears about "social media disinfo" started to be stoked.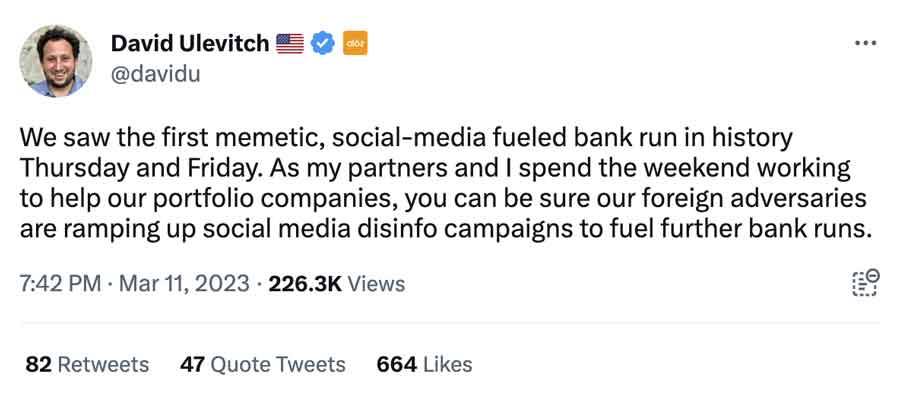 Similar talking points were quickly echoed by politicians. United States (US) House Financial Services Chair Patrick McHenry described it as "the first Twitter fueled bank run." During an emergency conference call with high-ranking federal government officials, Senator Mark Kelly asked if the officials were reaching out to tech platforms to monitor "misinformation" and "bad actors" and inquired about the possibility of censoring social media posts to avoid a bank run.
Governments are likely to seize upon and amplify these fears of social media bank runs as they push new regulations and proposals in the wake of the Silicon Valley Bank collapse. And they're likely to position CBDCs as the solution.
Be on the lookout for suggestions from officials that CBDCs are "safe" and immune to social media bank runs. While such promises may soothe citizens' fear of bank runs, this fear will be replaced with something far worse for those that embrace CBDCs — programmable money that allows the government to dictate when, where, or if citizens can spend their money.
Talking Point 2: CBDCs will provide financial stability
As Silicon Valley Bank collapsed, the prospect of widespread financial contagion event loomed. Companies said they were left unable to pay staff, large online platforms delayed payments to sellers, and other companies revealed that they held significant portions of their cash at Silicon Valley Bank.
While the US government stepping in to guarantee Silicon Valley Bank customer deposits appears to have averted much of the wider financial collateral damage (although this won't be fully apparent until more time has passed), President Joe Biden has already vowed to "reduce the risks of this happening again."
Get ready for governments to capitalize on the fear of financial instability and use this narrative to push new rules and regulations that will supposedly provide financial stability. They'll likely blame banks for creating financial blowups, insist that governments need more control over the financial system, and present CBDCs as the tool that will bring financial stability.
Those that fall for this fantasy will be locked into a system that's anything but stable. Instead of bringing financial stability, CBDCs will force citizens into a constant state of financial uncertainty where they never know when the rules about how they can spend their money will change or how significant the changes will be.
Talking Point 3: CBDCs should be used for customer deposit protection
Many governments have already cited making direct payments to citizens as one of the main use cases for a CBDC. If more banks fail, expect governments to start increasingly focusing on CBDCs as a solution for affected customers.
Be on the lookout for governments urging citizens to download CBDC wallet apps during times of financial uncertainty. They'll likely assert that this is a more streamlined or efficient way for customers to have instant access to their deposits in the event of bank failures.
While CBDCs may provide some short-term convenience during financially turbulent times, citizens that choose CBDCs will be sacrificing their freedom and privacy long-term. Once they've been ushered into this system, they'll lose their ability to transact anonymously and only be allowed to spend their CBDCs on government-approved purchases.
Remain vigilant against CBDCs
During the last major crisis, the Covid pandemic, governments leveraged uncertainty and fear of the virus to push dystopian surveillance tech such as contact tracing, vaccine passports, and digital ID. Expect them to use the same playbook when pushing CBDCs.
Governments are likely to use talking points that tap into people's fear of losing money during times of economic turbulence and use false promises of safety and stability to lure citizens into a CBDC system.
Don't be fooled. Governments have already made it clear that they plan to strip users of their financial freedom and privacy by imposing CBDC spending limits and controls and removing anonymity.
Reject these talking points when you hear them and say no to CBDCs!




Natural News is a science-based natural health advocacy organization led by activist-turned-scientist Mike Adams, the Health Ranger.

The key mission of Natural News is to empower consumers with factual information about the synthetic chemicals, heavy metals, hormone disruptors and other chemicals found in foods, medicines, personal care products, children's toys and other items.

Natural News covers holistic health, nutritional therapies, consciousness and spirituality, permaculture , organics, animal rights, environmental health, food and superfoods , and performance nutrition.

The site strongly criticizes drugs-and-surgery medicine, vaccines, corporate corruption, animal testing, the use of humans for medical experiments, the chemical contamination of foods, heavy metals in consumer products, factory farming and government corruption.

Natural News also warns its readers about science gone bad and frequently cites examples of science resulting in catastrophies that it calls "crimes" against humanity. Examples of such subjects cited by Natural News include:

Agent Orange
Thalidomide
Nuclear weapons
GMOs and "genetic pollution"
Aspartame and chemical sweeteners
Chemotherapy
The presence of hidden cancer viruses in polio vaccines
The continued use of mercury in vaccines and dental amalgams
The long history of pharmaceutical experiments on human beings, including the Tuskegee syphilis experiments conducted on African Americans in the USA.

Natural News employs a staff of over 20 writers and researchers who write up to 15 original news stories each day.