Traders pile into bets on gold price rally
Nicholas Megaw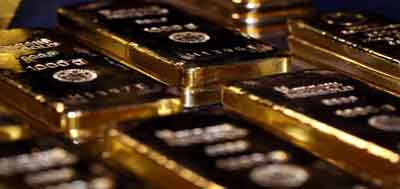 Options buyers see scope for further gains as banking turmoil boosts metal's safe haven appeal
Traders are betting on further increases in the price of gold after it touched a 12-month high this week, as investors predict the US Federal Reserve's cycle of interest rate rises is over and seek safe havens during banking sector turmoil.
Spot prices for gold this week touched $2,000 per ounce for the first time since the immediate aftermath of Russia's invasion of Ukraine. Prices slipped back after testing the level several times throughout the week, but trading in options contracts linked to the metal suggest many investors are expecting a more sustained rally in the weeks ahead.
Financial investors generally make bets on gold prices through futures contracts, exchange traded funds, or options contracts tied to them. Aakash Doshi, head of commodities for North America at Citigroup, said there had been a surge in investor activity across all three channels in recent weeks.
"The big catalyst has been the stress in the regional banking system in the US . . . [and] it has been pretty much one-directional buying," he said.
March is set to be the first month of net inflows into gold ETFs for 10 months, while the volume of bullish options bets tied to the funds has approached record levels. 
Call options give investors the right to buy assets at a set price at a later date. The five-day rolling volume of call options on the SPDR Gold Trust ETF has surged more than fivefold since the start of the month. The ratio of calls to puts — options that are used to make bearish bets or protect against downside risk — has also swung to extreme levels, suggesting a consensus among traders that prices are on the way up.
There was a similar increase in interest in CME's gold futures and options tied to them, including deep "out of the money" options, which would only pay out if the gold price hits new all-time highs.
The banking crisis that began earlier this month with the collapse of Silicon Valley Bank and Signature Bank created both short- and longer-term catalysts for an increase.
Suki Cooper, precious metals analyst at Standard Chartered, said in the days immediately following the collapse of SVB and Signature there was a massive increase in "tactical" positioning as traders looked for assets considered safe havens in times of crisis.
In previous crises, this impact has been offset by other investors being forced to sell gold to meet margin calls on other investments. However, Cooper said months of investor outflows meant positioning was light at the start of the latest problems, reducing the amount of further selling.
At the same time, the bank crisis has led investors to reassess the outlook for interest rates in the US. Rising rates over the past year had reduced the attractiveness of yield-free gold investments, but investors have become increasingly convinced that the Fed's latest rate hike earlier this week will be its last.
"If we're at the end of a rate hiking cycle, there's much more scope for upside," Cooper said.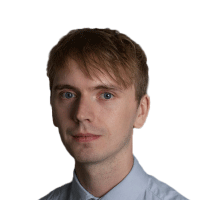 Nicholas Megaw is a capital markets correspondent in New York, where he leads coverage of the US stock and derivatives markets. He was previously retail banking correspondent and a breaking news reporter based in London. 

Nicholas joined the FT in 2015 from the BBC. He graduated from Oxford University and was a Harlech Scholar at Harvard University.