The Laptop from Hell
Martin Armstrong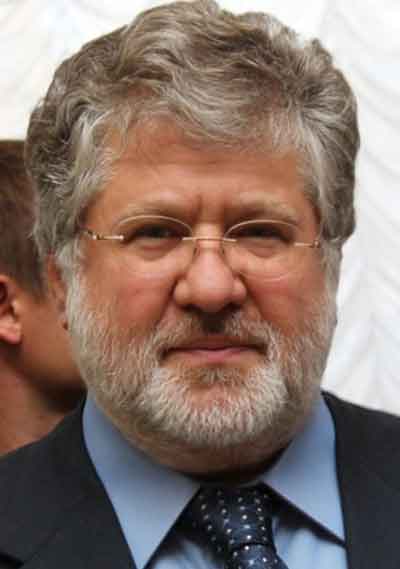 Ihor Kolomoisky is the Oligarch who funded Zelensky and put him in a position to be president. However, this is the very same Kolomoisky who had a "controlling interest" in Burisma Holdings, that employed Hunter Biden as a board member for a widely reported salary of $50,000 per month. Russian media, quoted in State Department emails, referred to Burisma as "part of Kolomoisky's financial empire."
It was the same Kolomoisky who publicly said in 2019 that he REFUSED to cooperate with efforts by President Donald Trump's personal lawyer, Rudy Giuliani, to get his help in investigating Hunter Biden and Burisma. House Democrats' impeachment report on Trump also cited the incident in late 2019 as grounds for impeachment.
Emails from 2015, published last year by the New York Post, show a Kolomoisky protege communicated with Hunter Biden about a meeting between the protege and Joe Biden, then vice president under President Barack Obama. Then court filings from 2019 by a private investigatory firm alleged that legally obtained bank records of Hunter Biden show payments to him from the Kolomoisky-owned PrivatBank.
The REAL character of Zelensky is revealed in his actions. As soon as he became President. Volodymyr Zelensky decided to fire Prime Minister Oleksiy Honcharuk and several leading reformers. Ukraine paid a heavy price for the move in capital outflows and soaring borrowing costs. There was talk of Zelensky finally breaking with leading oligarch Ihor Kolomoisky, but that never took place.
Kolomoisky's supporters initially prevented a second reading of the banking bill through "legislative spam", the proposal of thousands of frivolous amendments. Zelensky used COVID to distract people concerning reforms. There was no major effort to make the IMF-backed reforms. The IMF dropped its effort of the long-term Extended Funding Facility for Ukraine to encourage reform to a new policy of a smaller, short-term Stand-By Arrangement, which is confined to budgetary support. Zelensky could have just fired Honcharuk. But instead, he gradually picked off nearly all the ministers who had reputations as reformers. Everything he promised was never carried out. Instead of solving the Donebass dispute, he promoted joining NATO and deliberately antagonized Putin.
All the promises of reforms wooed the European Union, but there was no substance. There were rising concerns that Zelensky was actually selling out to the very people who had run the country under Yanukovich and many saw this as a confirmation that Zelensky was in hock to Kolomoisky. Zelensky never distanced himself from Kolomoisky. In fact, during the election, Igor Valeriyovych told Igor Oleksiyovych that working for Poroshenko was in vain. Kolomoisky allegedly said to Igor Hryniv: "My boy and my girl will be there in the second round anyway", referring to Yuliya Tymoshenko and Volodymyr Zelensky. Nevertheless, the Kyiv Post reported the allegations that Kolomoisky was behind the release of a tape of Honcharuk mocking Zelensky's economic knowledge.
Kolomoisky pushed hard for compensation for the nationalization of PrivatBank – which he co-owned until 2016 when the government took control of it due to the $5.6 billion hole in its balance sheet. But the real economic payback appeared to occur elsewhere, as the government showered debt and delivery favors on the Kolomoisky-controlled Ukrnafta and Centrenergo. The government opened corruption cases but seemed to concentrate on Kolomoisky's enemies from the National Bank of Ukraine and the interlinked leadership of the Investment Capital of Ukraine, often dubbed "[Petro] Poroshenko's bank", after the former president.
Here we have Hunter Biden taking money from Kolomoisky who just so happens to be the backer of Zelensky. Biden then hands Zelensky $13.6 billion in aid to fight off the evil Putin. I seriously doubt that money will go to aid Ukrainians.
The corruption in Ukraine is so bad, it may even rank as the #1 black hole in the entire world. When will the West wake up?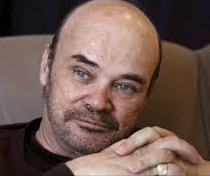 Armstrong Economics is an economic forecasting organization based on the cyclical models developed by Martin Armstrong. Our mission is to remove opinion from forecasting through the use of our advanced technical models while educating the public on the underlying trends within the economy.
We amassed the largest available monetary database to identify historic cyclical patterns in timing and price. Our system tracks international capital flows and looks for patterns in capital concentration that align with individual market cycles. Researching previous market behavior and identifying cyclical trends enables our models to project future trends with accuracy.
Our clients range from the average investor to professional traders who are interesting in implementing our models to manage investments. We offer a range of products and services to educate the public and provide tools for investors.