The Silent Brainwash
Brian Wilson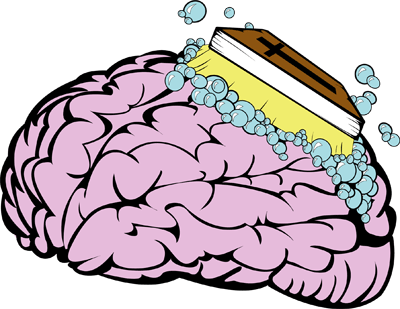 While you may "feel" that something is wrong, you are subconsciously being programmed nonetheless. Think about TV Commercials and everyday television shows and movies with these facts in mind.
This is not racist, it is statistical data; verified demographic facts:
US population 334 million consisting of 57.8% white, 18.7% Latino, 12.1% Black and 11.4% Asian or other.
Then break that down to about 10% of all existing marriages that are interracial including those of all races, and only 5.6% of the population that identifies as LGBT. You would expect the same ratio's in TV commercials if they represented America but here's what you see instead, taken from a log of TV commercials over a 4 month period, which is quite different.
For TV, white men as the majority of Americans have all but disappeared. When they are in commercials they are either old, ugly and sick or they are the partner of a black woman and have no speaking part. In 3 of the commercials the white men are doing laundry and always paired with a little girl to whom they are delivering the clean clothes. In other words, less than 10% of the population is driving 90% of the narrative.
There were zero commercials of White fathers and sons. None! So while 75% of white children live with both their parents, including their fathers, we choose instead not to model that that in favor of the 62% of black children that do not live in a two-parent household? This is our new normal in their eyes? As acceptable? Is this the healthy "normal" image we want to model to our population?
Equally disturbing, young white boys and teens have also disappeared, unless they were flagrantly new age gay, as though that represents the "majority" instead of the pitifully small minority. What distorted perception of reality does that serve? The study found a majority of the children were white girls with a black "brother" even though this represents the smallest percentage of any reality discussed thus far! The MAJORITY of TV commercial couples consist of a white woman with a black man when in reality these make up about 6% of the 30% of blacks that are married or about 2% of our population. Are you starting to see how ridiculous, yet pervasive this extraordinary brainwashing is? Exactly what are they trying to program into us with this relentless deluge of non-reality?
Surprisingly, in the month of December, there was an uptick (but not a majority) in good looking white male models, but research determined that in each and every case it was a cologne commercial and every one of those commercials were made in Europe where they still use white men in their commercials. Here, on the other hand, they prefer to portray young white males as so mind-numbingly stupid as being incapable of delivering their lines and couldn't even say "Liberty Mutual", the insurance company featured in the commercial.
Over a period of 4 months, it concluded that while the African American population in America is only 12% they were in 94.3% of the commercials. Black males are only 5% of our population yet were in 89.7% of the ads. Then you have to ask, where are the Asians and Latinos that make up nearly THREE TIMES the black population? Are they in THREE TIMES the number of ads or is something severely skewed here in the minds of Hollywood and Madison Avenue?
The fact is that while white males make up the largest segment of our population, they were in only in 4% of the TV commercials! In most of those cases, they are in their '60s to '80s and were pushing medication for debilitating diseases, reverse mortgages (Tom Selleck), or Medicare plans. While the study had many, many more alarming facts, one that really stands out is that virtually every ad campaign for new cars featured a woman driver except for Lincoln. In the commercials for automobiles, there were more black women drivers than white women. Again, Europe was the exception here where Mercedes and BMW had NO VISIBLE DRIVERS!! They showed the cars cruising highways but never allowed a view where the driver was visible. I found that very interesting. Are they more interested in selling the product while we appear to be more interested in selling the political/racial message?
And it is not just our commercials that offer this skewed media-driven unreality. It is also nearly impossible to turn on a show that doesn't have a gay couple or LGBT component, yet in reality only one in eighteen should if they want to accurately represent the less than 5.6% of the population that fall in this group. The results of this brainwashing are dramatic and very successful. Despite the low percentage in real life, when polled, Americans have been brainwashed to believe that 24% of all Americans are LGBT! Based on commercials, they must also believe that the "average" American family is biracial, those white men barely exist and Latinos/Asians do not exist at all.
That is the magic and the tragedy of the fake, dishonest and unrealistic "WOKE" TV that we watch and are affected by 24/7, even though it is far afield from our reality. Ditto for the "woke" minority that follows mindlessly in its wake, thinking that this bizarre narrative is, in fact, real or justified, when it is merely an illusion and fabrication. They truly do control our entire thought process and will distort our perception of reality, if we allow them to.
While it is one thing to erase the stigma of single parenthood, bi-racialism, or unusual sexual preferences, it is another thing completely to portray them as the "Role Model" or "Norm", as representative of our entire society, especially at the expense of true normality or realism. In this case, it looks like White, Latino, Asian and straight lives don't matter according to them, and Black privilege with a side of LGBT has taken us over! 
Keep your head and don't fall for it.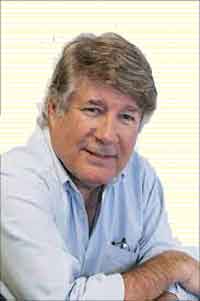 Brian Wilson, nationally-known radio and television host, author, speaker, and consultant with more than 50 years experience in media as host, News/Program Director, and Owner.  
Before moving into management, Brian hosted successful radio programs on Heritage stations in New York, San Francisco, Atlanta, Dallas, Kansas City, Baltimore, and Washington, DC.  As morning drive host at the "Big Apple's" WABC, he easily made the station's historic transition from Music to Talk. Former WABC PD Phil Boyce noted, "Brian Wilson is the only radio personality I know who went to bed a disc jockey and woke up a Talk Show Host – and he did it on the biggest station in the biggest market in the world – WABC/New York." Years later, Brian would later go on to become " Head Zoo Keeper" of New York's notorious "Z-Morning Zoo." There, Wilson opened at Radio City Music Hall for two weeks of sold-out performances for world-famous entertainers Siegfried and Roy.
While in New York, Brian made numerous guest TV appearances on major network programs, including Good Morning America, Entertainment Tonight, ABC World News Tonight, as well as starring in the premiere episode of ABC's sitcom Anything for a Laugh.   
Wilson also played a role in the start-up of CNN, hosting the entertainment segment, Music Notes. In a return to Atlanta in the 90s, Brian not only hosted his Afternoon Drive radio show, he was also the star of Talk at Nite, a week-night TV talk program.
As the founder of Vacation Relief, Inc. (VRINK), Brian was the first major-market talk radio host to substitute around the country for vacationing talkers without leaving the comfort of his digitally-equipped home studio. Wilson hosted radio programs in Seattle, Portland, Sacramento, Minneapolis-St. Paul, Kansas City, Dallas-Fort Worth, San Antonio, Austin, Charlotte, Atlanta, Baltimore, Washington, Philadelphia, San Francisco, New York, and other cities, as well as nationally syndicated shows "Art Bell's Coast to Coast," "Jim Bohanan Show," "Laura Ingraham," and "Mike Smerconish." His knowledge and charm allow callers to have an easy rapport with Brian, discussing topics from current events and politics to bass fishing to chili recipes – all without Wilson even setting foot in the city from which he's broadcasting!
The Washington Post's Marc Fisher wrote, "He's so good that his listeners could be forgiven for thinking that he's in the 'City by the Bay' rather than in a converted bedroom in Maryland."  Brian McTavish at The Kansas City Star noted, "He was only supposed to be a fill-in (and wasn't even in town).  But Brian Wilson – not the fabled Beach Boy, but the freelance radio personality – gave off enough good vibrations as a temporary morning host for a whole year to be offered the position full-time."
Wilson's ease on the air and in-depth knowledge attracted the attention of many nationally-known political favorites as guests, including Walter Williams, Tom Sowell, James Bovard, Judge Andrew Napolitano, Victor Davis Hanson, Ann Coulter, sports legend John Madden, and a long list of music and film stars. 
A "small-L" libertarian, Brian's belief in individual responsibility, self-ownership and limited government support his objectivist viewpoint, no doubt reinforced with his "once a decade" re-reading of Ayn Rand's Atlas Shrugged. His interest in human nature – why and how people do what they do -- transcends his radio show. Brian is as straightforward and open in person as he is in front of a microphone.
Wilson was born in Wayne, New Jersey, and spent his college years at Fairleigh Dickinson University and Louisiana State University.  What was intended to be a short hunting trip to Baton Rouge became more than a decade spent in the Bayou State and led not only to the birth of his four children but also to the birth of his career in radio.  He lives near a Great Un-named Lake allegedly in the Southeast with his wife, journalist and writer Cassie Wilson, and their golden retriever, Nellie.    
brianwilsonspeaks.blogspot.com