Legendary 'Big Short' investor Michael Burry issues an ominous warning after the latest stock market rally: 'Sell.'
Will Daniel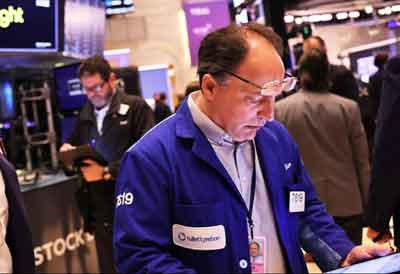 After a dismal 2022, the stock market has had a red-hot start to the year, with the S&P 500 soaring over 6% in January and tech stocks having their best month since 2001. But Michael Burry, the hedge fund manager best known for predicting and profiting from the collapse of the housing market in 2007 and 2008, is predicting a dark turn.
"Sell," he wrote in a one-word, since-deleted tweet on Tuesday. The missive came just hours ahead of the Federal Reserve's announcement of its latest interest rate decision, and Chair Jerome Powell's highly anticipated press conference.
While some market watchers have argued a new bull market is beginning and many investors are betting that the worst of inflation is over, which will enable the Federal Reserve to slow or stop its interest rate hikes and lift stocks, Burry isn't buying it.
The Scion Asset Management chief has said since 2019 that the stock and bond markets are in bubble territory and set to crack. He believes that the rise of passive investing—a long-term buy-and-hold strategy that emphasizes continuous flows into index funds and ETFs—is fueling massive overvaluation in the stock market that will eventually reverse. And when that happens: "It will be ugly," he warned.
In 2021, before the Crypto Winter and bear market of 2022, Burry said that the rise of passive investing and risky speculation would lead to the "mother of all crashes" in crypto and stocks. And he followed through on his own advice to sell last year, slashing all of Scion Asset Management's holdings except for a single private prison stock, the GEO Group, in the second quarter.
Burry eventually added five small new positions near the end of last year, according to SEC filings, but the hedge funder tweeted after the purchases went public that investors have "no idea how short I am." And in November, he said that even after a nearly 20% drop in stocks, the market was still an example of the "greatest speculative bubble of all time in all things," while also predicting an "extended multiyear recession" in the U.S.
While Burry's forecasts are more pessimistic than most, he isn't the only expert predicting a downturn in stocks. Top Wall Street strategists—including Morgan Stanley chief investment officer Mike Wilson and J.P. Morgan chief global markets strategist Marko Kolanovic—are warning investors that the market's latest rise is just another bear market trap, and some market watchers argue an outright crash is coming.
Jeremy Grantham, the legendary British investor who runs asset management firm GMO, wrote in a 2023 outlook letter published last week that stocks could drop another 50% this year as what he calls the "superbubble" has just begun to pop.
This story was originally featured on Fortune.com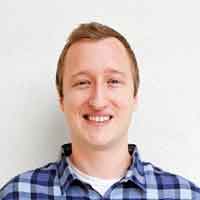 I'm a journalist with experience covering financial markets, the economy, and cryptocurrencies. Recently graduated with an MS in Business Journalism from ASU's Walter Cronkite School of Journalism and Mass Communication.