Crash Alert
John Rubino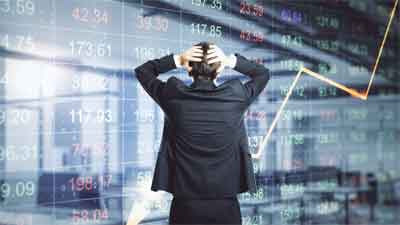 Time to raise serious cash? 
Ignore that low unemployment rate. Most forward-looking stats are screaming recession, and the epicenter of the coming quake is plastic. From CNBC:
U.S. credit card debt jumps 18.5% and hits a record $930.6 billion highs

For most Americans, inflation and rising interest rates are a one-two punch.

On the heels of another rate hike this week by the Federal Reserve, credit card annual percentage rates are already near 20%, on average, and set to climb even higher. At the same time, more consumers are leaning on credit to afford increasingly expensive necessities, like food and rent.

That helped propel total credit card debt to a record $930.6 billion at the end of 2022, a 18.5% spike from a year earlier, according to the latest quarterly report by TransUnion.

"Whether it's shopping for a new car or buying eggs in the grocery store, consumers continue to be impacted in ways big and small by both high inflation and the interest rate hikes implemented by the Federal Reserve," said Michele Raneri, vice president of U.S. research and consulting at TransUnion.

Overall, an additional 202 million new credit accounts were opened in the fourth quarter, led by originations among Generation Z, or adults ages 18 to 25, and the tally of total credit cards hit a record 518.4 million.
Meanwhile, home prices, though down in some markets, remain ridiculously high. The following Seattle-area listings just appeared today. Take a close look and see if a million dollars seems reasonable for any of them. 

What made such prices conceivable in the recent housing bubble was record-low mortgage rates. But today's rates are more than twice their pandemic-era lows, which nearly doubles a typical monthly mortgage payment. In a world where people are borrowing to buy groceries, the prices of homes like these have to fall dramatically to make sense. Housing, in other words, is headed for a serious contraction.
Banks, which see this happening in real-time, are tightening their lending standards aggressively. So forget about personal loans or even high-quality credit cards. In the year ahead, millions of people who can't make ends meet will have to find a way to do so.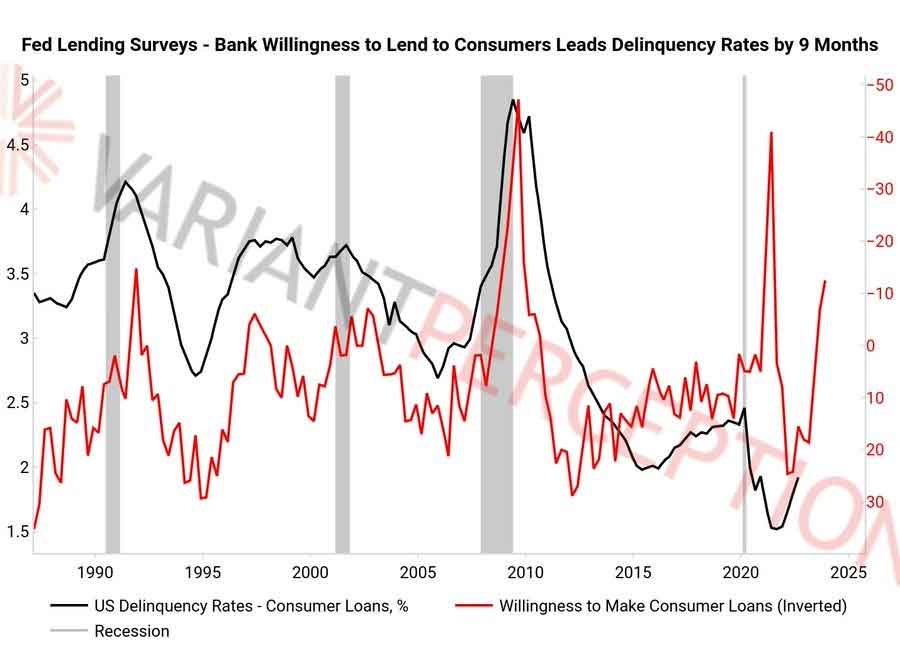 In this Wealthion video, Jim Rickards makes a compelling case for a brutal slowdown, leading to a "crash by mid-year".
No one can predict the future with certainty, but the imbalances now building up make this seem like an obvious time to convert cyclical stocks into cash. If you own bank, auto, housing, or credit card company shares they're vulnerable to a consumer-driven bear market and might end up being a lot cheaper at the bottom of the next cycle. 




Gold bug, crisis investor, author or co-author of five books on investing. Founder and editor of DollarCollapse.com until its sale in 2022. Looking for ways to survive and thrive in chaotic times.

rubino.substack.com