Markets Haven't Accounted for an Escalation in Ukraine
Clint Siegner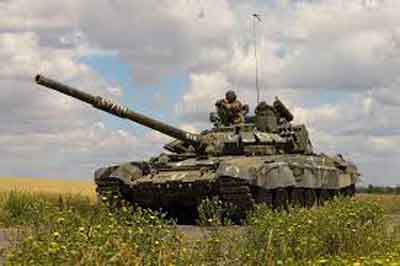 It will soon be a year since Russian forces invaded Ukraine. The U.S. has provided Ukraine nearly $100 billion in weapons, cash, and humanitarian assistance. The sanctions imposed on Russia may be even tougher now than during the Cold War.
Despite these things, investors in the U.S. don't seem to be paying much attention to rising geopolitical risks at present.
That may soon change.
American and Western Europe's involvement in the conflict continues to escalate and, absent a change in strategy, direct conflict between U.S. and Russian forces appears increasingly likely to occur.
The U.S. is providing ever larger and more sophisticated weapon systems. And U.S. troops are being positioned to join the conflict. 4,700 soldiers from the 101st Airborne division were sent to Poland's border with Ukraine in October.
When the war began, tanks and aircraft were off the table. Officials reversed course in recent days and agreed to provide approximately 30 Abrams tanks. Germany will deliver a larger number of its Leopard II battle tanks.
Ukrainian president Zalensky said "thank you" and immediately renewed his requests for fighter aircraft. U.S. officials may be planning to help deliver them. Lockheed Martin announced in the Financial Times it is ramping up production of the jets.
A decision to send F-16s would likely be accompanied by a decision to send American pilots and maintenance crews. Training Ukrainian pilots and ground crews would be a long-term project.
*******
News of widespread corruption and war profiteering led to more than a dozen top Ukraine government officials resigning in disgrace last week. The story is one of few developments which could slow the march toward war.
The Republican majority in the House of Representatives seems a bit less inclined to send more aid and armaments than the prior leadership. But there are war hawks in both parties, and both parties may well work together to increase funding for war.
A continuing escalation hasn't been priced into markets. At some point soon, investors may discover just how close we are to a hot war with nuclear-armed Russia.
At that point, debates over whether the U.S. economy will have a hard or soft landing or when the FOMC might pivot will no longer be the focus.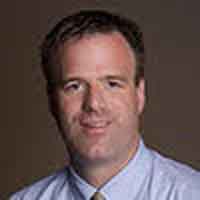 Clint Siegner is a Director at Money Metals Exchange, the national precious metals company named 2015 "Dealer of the Year" in the United States by an independent global ratings group. A graduate of Linfield College in Oregon, Siegner puts his experience in business management along with his passion for personal liberty, limited government, and honest money into the development of Money Metals' brand and reach. This includes writing extensively on the bullion markets and their intersection with policy and world affairs. You can reach Clint at: [email protected].